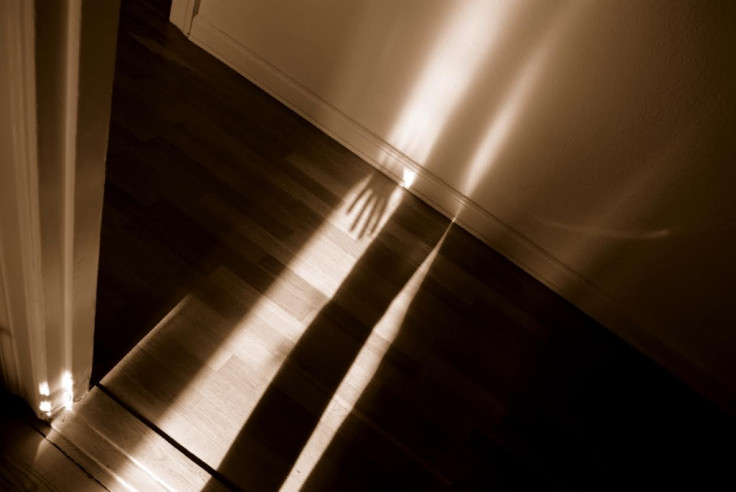 Katie, now 28, was 14 when she met her ex-boyfriend. She was working at a hairdressers while at school. She had ambitions, money and a bright future ahead. The abuse started as soon as they started dating.
"I went through physical, sexual, emotional and financial abuse. It escalated when I decided to leave him," she tells IBTimes UK. "We didn't live together, so he would come over and tell me his TV was broken and blamed me, saying I had to pay for a new one or he would just take mine. I let him take my money and my goods. He would borrow money and never give it back.
"It really kicked in when I had my son. I was on maternity allowance and he would take everything, leaving me with £20 a week. I remember times when I would go weekends with no gas or electric in my house, no milk for my son. He would switch off his phone."
Over time, the abuse escalated to physical and sexual violence. "He would go on for hours, he would keep me in the house so I couldn't leave. Then I got the courage to do something."
She found a space in a refuge with the help of Solace Women's Aid that was far enough from home that her now ex-partner would not find her. "I thought if he turns up, I will play along. You go into survival mode. In the back of my mind I knew what I was doing."
Katie was offered a safe place to live, support and counselling. "Some days I would wake up to the sound of a key in a lock and I would panic, but realise I was in the refuge. I was safe. It was that realisation that wow, I am alright."
After several months in the refuge with support and counselling, Katie is now living in a house with a new partner and her son and she is studying psychology and counselling. "The refuge is a brilliant environment and a community. Every single woman in there has something in common – an unspoken thing. You leave your life behind. There is no easy way to do that. Every woman that does it is brave because you start afresh."
Funding cuts
Without access to a refuge, Katie would have continued to suffer at the hands of her ex-partner. As abuse in violent relationships is known to escalate over time, the outcome could have been very different. Yet unprecedented funding cuts to local authorities mean refuges are being closed one by one, ending essential services which provide victims of domestic violence with the support needed to rebuild a life shattered by abuse.
The problem is that the amount of money allocated to women's refuges is not ring-fenced. Instead, the majority of funding comes from local authorities, whose budgets are being squeezed. As a result, councils are being forced to close refuges up and down the country. The fine line between life and death faced by women experiencing domestic violence has, by and large, fallen on deaf ears in the Tory government – who remain preoccupied with fiscal targets at the expense of society's most vulnerable.
Mary Mason, CEO of domestic violence charity Solace Women's Aid, says balancing the books has been placed above the rights of women who have experienced abuse.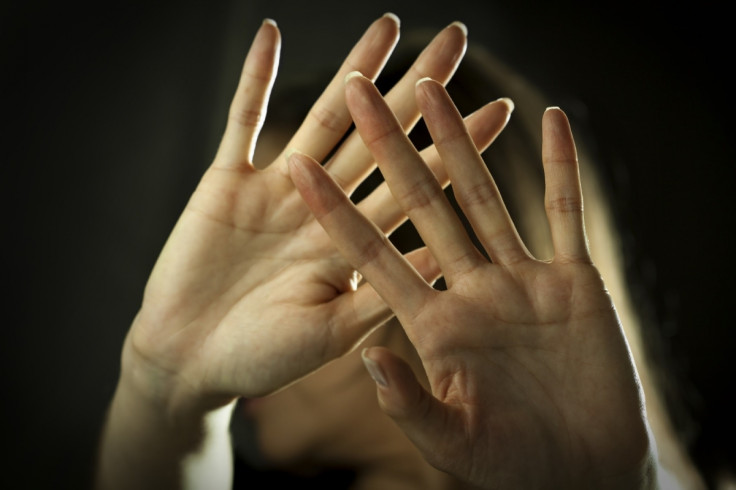 "The issue is the cuts to the public sector who have been our main funders," Mason says. "We have had some small increase in central government funding, but this is nothing compared to the huge cuts to the public sector – local authorities are under pressure to balance the books, and so have to decide between hugely important service. Some are having to slash all services."
Refuge spaces have been lost across the UK, despite the number of women and children in need of the services rising. "This has led to reduced levels of service for each woman and child and increased pressure, uncertainty and stress for staff," Mason says.
In the July 2015 budget, chancellor George Osborne announced a cash injection of £3m for domestic violence refuges and special support for victims. But this is simply not enough to top up the funding lost through local authority cuts.
Without access to refuges and the services they provide, women often face an impossible decision –life on the street, or life with a violent partner. In just one day in 2014, 112 women and their 84 children were turned away from a refuge because they could not be accommodated. Nearly one third of women are turned away from refuges because of a lack of space.
'More than a safe space'
Refuges provide so much more than just a safe place to live, including expert support, advice and advocacy to the most vulnerable women and their children. These services also provide counselling and courses to build women's confidence – which is essential in ensuring they do not return to abusive partners.
Sarah, a mother of three who experienced 13 years of abuse at the hands of her partner, went back to him until she went into a refuge. She is still in the secure accommodation and is recovering from not only the abuse, but a drinking problem as a result of the physical and emotional violence she was subjected to. With the help of the refuge, Sarah has received counselling and support and has been sober for nine months.
"I love being in the refuge because it's my own space. Obviously I want my children here, but that is in the pipeline," she says. "Being here has given me time to recover from what I've been through."
Sarah has completed courses which she says helped her immensely with her confidence, which was rock-bottom after years of violence and abuse. "I couldn't have done it without them. They are they to support and reassure you that things will be okay. They have given me the confidence not to go back to him. They are still helping me with my children."
At first, her children were staying with her sister, but they were moved into the care of her ex-partner – despite his history of violence. "It is difficult and I don't want my children with him. I want them here - but that is in the pipeline."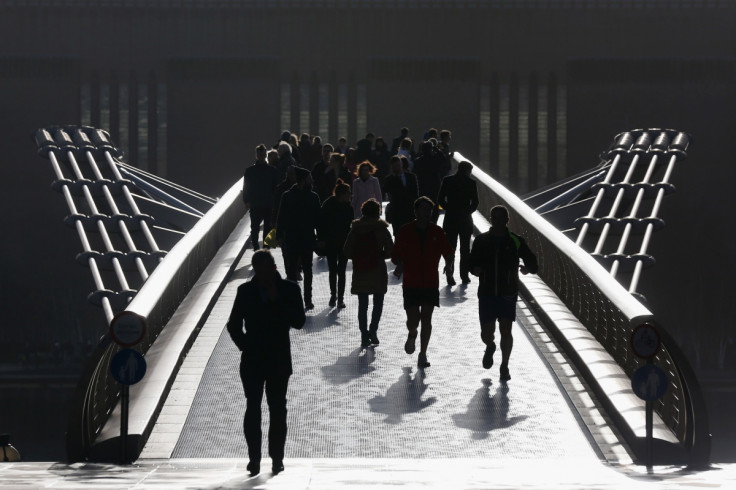 She says other women in the refuge have helped her too. "It is nice to have that support from others, and to learn from others. My aim is to get my kids back, start a life with just me and them."
Isabelle, a mother of two, was only able to leave her violent ex-partner with the help of the domestic violence charity Refuge and their services. She says their support saved her life.
"Aside from the violence, I was told what I could wear, where I could go, who I could speak to, what I could do," she says. "I had tried to leave various times, I had asked him to leave. I had gone through court proceedings, injunctions which he broke, I had done everything I could to end the relationship and it didn't work."
She was found a space at a refuge where she received help with counselling, help with childcare and help to find a home after six months in a refuge. "It was a whole package of support, not just help to keep you safe when you need, but also help to rebuild your life."
'We are cutting costs with a devastating impact'
Without the emotional and practical support Sarah and Isabelle received from refuges and women's services, they may well have returned to her abusive partner. Most women turned away from shelters return home – where they face the horrifying abuse they sought to escape. Leaving a partner is the most dangerous period for a woman experiencing domestic violence – with most homicides carried out when a woman tries to escape.
"Had Refuge not been there, I would have gone back," Isabelle says. "And the chance of me being here at all is unlikely, because of the level of violence I was experiencing at the time. The violence escalates the longer you are there. Refuge saved my life. I 100% believe in my heart that had Refuge not been there I would have been dead by now."
As refuges and other domestic violence services are diminished by a lack of funding, this is increasingly the reality for women who experience abuse. Two women are killed every week by domestic violence in England and Wales – with one woman on average killed every three days.
"These statistics have been bounded around for at least the last decade or so," Isabelle says. "How can we have gone an entire generation where there is no improvement in the level of deaths? How can nothing have changed? We are so used to it we are not shocked any more."
The impact of ignoring the epidemic of domestic violence fuels other crises, such as the struggling mental health service. "There is mountains of evidence which says children who witness domestic abuse of various kinds grow up having all manner of mental health issues – and then they go into adult mental health service which is also failing. We are cutting costs with a devastating impact."
"It makes me feel sick to know that there are other women out there who will put up with yet another beating, yet another raping, yet another assault on her or her children," she says. "Her children will grow up watching it time and time against because we have placed austerity over saving women."
Names have been changed to protect identities. If you have been affected by any of the issues mentioned in this article, you can contact Solace Women's Aid on 0808 802 5565 or the national Domestic Violence Helpline, run in partnership between Refuge and Women's Aid, on 0808 2000 247.