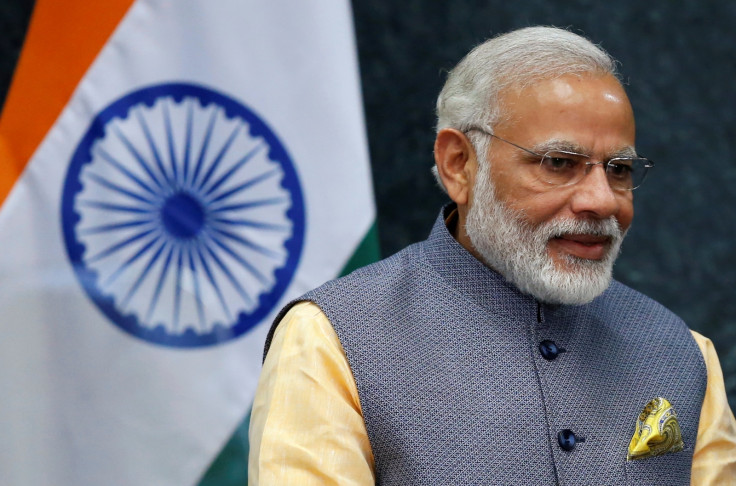 India has "kept its promise" and ratified entry into the Paris climate agreement on Sunday (2 October).
The milestone treaty adopted in December 2015 binds nations to reduce greenhouse gas emissions in order to stave off the threat of climate change, but is reliant on countries ratifying the agreement for it to come into force.
India is now the 62nd country to deposit its instruments for ratification, but the agreement will remain non-binding until all the world's countries who contribute to 55% of the world's emissions ratify the deal.
The number of signatories currently stand at 52.3%, following India's addition to the list. The country contributes roughly 4.5% of the world's total emissions.
Narendra Modi's cabinet gave its approval for the agreement to be ratified on Wednesday (28 October), but the documents were officially delivered to UN official in New York on Sunday – in a symbolic gesture to coincide with the 147-year anniversary of Mahatma Gandhi.
Tweeting from New York, India's spokesman for external affairs Vikas Swarup declared: "India keeps its promise. On Gandhi's birth anniversary, we deposit the instrument of ratification of the Paris Agreement."
Following the delivery of ratification instruments, several world leaders praised India for its leadership in taking the steps.
Ban Ki-moon, secretary general of the UN, said: "Today, the government of India has demonstrated global leadership and vision by joining the Paris agreement on climate change.
"This historic step will further India's sustainable path to growth and development. Thanks to all Indians."
US President Barack Obama tweeted: "Gandhi believed in a world worthy of our children. In joining the Paris Agreement, Narendra Modi and the Indian people carry on that legacy."
The United States ratified the agreement on 3 September, however countries including England, France and Germany are yet to formally adopt the agreement.
If any two of those countries delivered their ratification instruments, the Paris agreement would come into force.
Russia and Japan are also yet to ratify the accord, which would become binding if either nation initiated the ratification procedure.