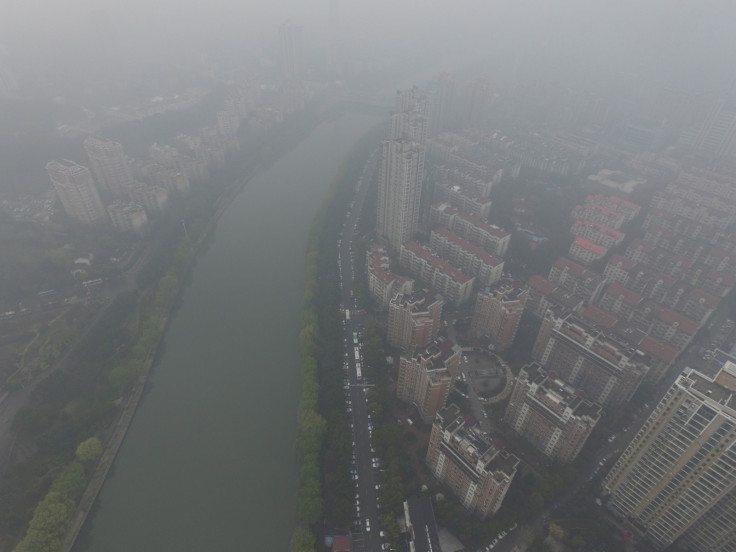 China is said to have given formal consent to the Paris global climate agreement. Its top legislature ratified the deal in a bid to help cut man-made carbon dioxide emissions in the country.
The standing committee of China's National People's Congress Standing Committee voted to adopt "the proposal to review and ratify the Paris Agreement" at the closing meeting of a week-long session, Xinhua news agency said.
It is reported to be a big move by China as the Asian giant is the world's largest emitter of harmful carbons that cause global climate change. The pact is expected to come into effect as early as December 2016.
The climate accord was adopted by nearly 200 countries in Paris during the COP21 climate conference in December 2015. It aims to reduce greenhouse gas emissions to limit global temperature rise to well below 2C.
Beijing's announcement has come at a time when top global leaders from 20 nations are gearing up to meet for the G20 Summit on 4 and 5 September in China's Hangzhou city.
Along with it, the US — the second biggest emitter — is also expected to announce it is formally joining the Paris Agreement ahead of the meet. US President Barack Obama arrived in China on Saturday (3 September) for the economic summit, opening his last Asia tour as president.
The Paris climate deal is the world's first comprehensive treaty on the issue but it will come into effect legally after at least 55 countries ratify it. Although 180 nations have already signed the agreement, it is these 55 nations that produce 55% of global emissions.
The agreement will help China "play a bigger role in global climate governance," Xinhua reported on Saturday (3 September).
Li Shuo, senior climate policy adviser for the environmental group Greenpeace, told Associated Press that the US and China acting on the agreement was "a very important next step." He added that if the deal is eventually adopted, "we'll have a truly global climate agreement that will bind the two biggest emitters in the world".
China and the US together produce around 38% of carbon emissions. Russia accounts for 7.5% and India pushes out 4.1%. The G20 nations collectively are responsible for about 80% of the emissions.
Before Beijing made this announcement, 23 nations, including North Korea, ratified the deal but they collectively accounted for just over 1% emissions, Reuters reported.
Under the Paris climate change deal, countries that sign up for the deal will have to wait for three years from the date it comes into legal effect before they can initiate the process to quit. The deal requires the countries to set national targets for reducing their greenhouse gas emissions.
The nations ratifying the pact are expected have to update their targets once every five years and must report on their progress.