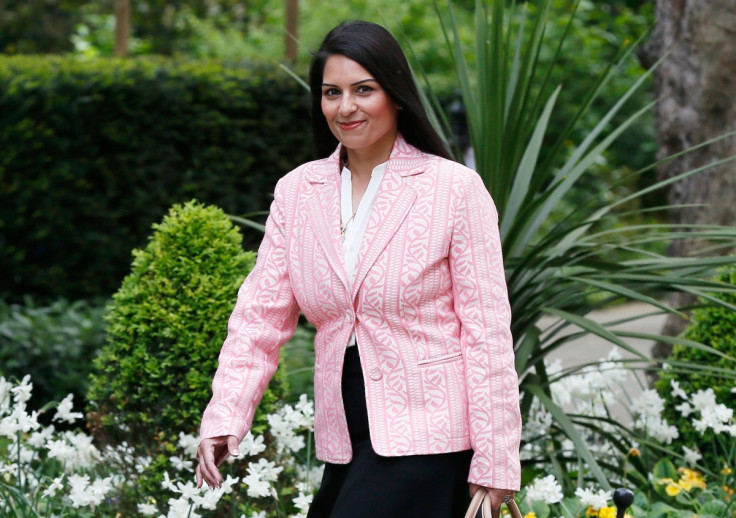 Prime Minister David Cameron's Indian Diaspora Champion has issued a statement in honour of India's Republic Day celebration. Priti Patel commended the "longstanding friendship" between Britain and India and the "vast contribution" Indians make to the UK.
During her Republic Day statement, the UK employment minister said the relationship between UK and India was continuing to grow stronger and she thanked the "successful Indian diaspora" in the UK for their role in this. Patel's comments come two months after Indian Prime Minister Narendra Modi visited the UK, during which Patel played a big role in accompanying him to various meetings and events.
"The largest diaspora in the UK continue to make Indian culture a key part of British identity and remain a cornerstone of British life," Patel said on Republic Day. "The binding of the world's oldest democracy and the world's largest democracy throughout history to the modern day shows what we can achieve through partnership and shared goals."
India's Constitution came into force on 26 January 1950, completing the country's transition to an independent country after 300 years of British rule. The Constitution gave Indian citizens the power to "govern themselves", making India the world's largest democracy.
An annual Republic Day Parade is held in New Delhi to mark the occasion, commencing at the Raisina Hill near the Rashtrapati Bhavan (president's residence) and going past the Rajpath and India Gate. Every year, a head of state is welcomed as the chief guest and in 2015, US President Barack Obama was the chief guest at the Republic Day Parade.
Patel said: "Republic Day is a hugely important occasion where we can all reflect on our hard work, success and achievements so far, as well as looking to the bright and prosperous future. Today we are celebrating our vibrant culture, heritage and aspirations, and uniting as one global Indian community."