India: Man Files Complaint against Dog for Making Away with Money Bag
Dog mistakes money bag for food and runs away with it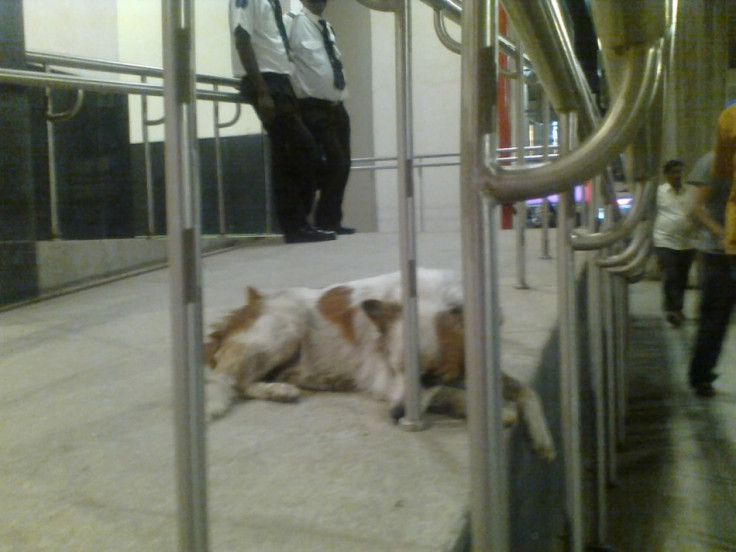 In an uncanny incident, a man in India has filed a complaint against a stray dog for mistakenly making away with his money.
The businessman who hails from the north Indian state of Bihar said a stray dog entered his house and took away a bag containing 400,000 rupees (£4,650) mistaking it for food.
Nakched Mian, the complainant, said he had kept the bag in his house and was not watching when the dog ran away with it.
"I kept Rs 400,000 wrapped in a polythene bag on my bed and began eating food. However, no sooner had I gone to the nearby hand pump to wash my hands than I saw a street dog running away with the polythene bag. I gave it a hot chase but it soon disappeared in the locality," Mian said in his written complaint to the police.
Soon after the official complaint, the authorities launched a "doghunt" in an attempt to retrieve the money.
Their efforts were not totally in vain as they recovered 140,000 rupees from a nearby street but the rest of the money is still elusive. Locals have also joined the money hunt.
The incident has led to all dogs in the area coming under watch. The police have ruled out a criminal case against the errant dog. The officials believe that the dog would have dropped the money bag somewhere failing to find any food in it.
"The police are searching for the dog but have not been able to nab it. The police have recovered some money during the course of search operation, and now the search for the dog is still on," a local police official named Nitasha Gudia told Gulf News.
Mian received the amount from his son who is working abroad to buy a piece of land. Now, it has gone to the dogs!
© Copyright IBTimes 2023. All rights reserved.