Indian police detained about a hundred exiled Tibetans protesting outside the Chinese Embassy in New Delhi on the anniversary of a failed 1959 uprising against China's rule in Tibet.
Some protesters shouted "Free Tibet" and "Rise up for freedom", while others tied themselves together with an iron link chain. Some Tibetan men had painted their bodies and faces in the yellow, blue and red colors of the Tibetan flag.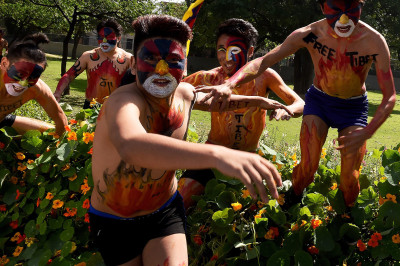 Police used mild force to disperse the crowd and detained several Tibetan students trying to reach the main gate of the embassy.
A scuffle broke out between the protesters and police, compelling Delhi Police officials to drag some of the protesters away.
"We don't have freedom. We don't have justice in Tibet. Tibet is our county. We don't have freedom to stay there. We are here to study. Today is the day which we celebrate as national uprising day," said a student who was detained by the police.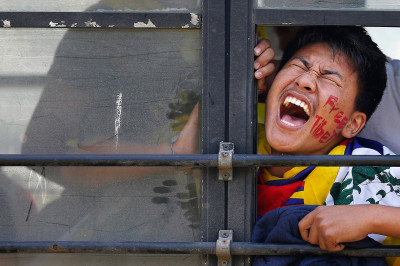 Activists said they were dedicating their action to the 130 Tibetans who have burnt themselves to death since 2009 to protest against Chinese rule in Tibet.
About 134,000 Tibetans live in exile, the vast majority in India or Nepal.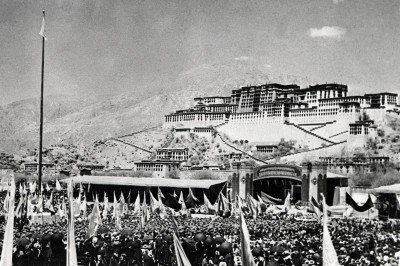 On this day in 1959 (10 March), hundreds of thousands of Tibetans risked their lives and poured into the streets of Lhasa and protested against the presence of the People's Republic of China in Tibet.
Hundreds were killed as the Chinese government stamped out the rebellion. The failed uprising forced Tibetan spiritual leader the Dalai Lama to flee into exile in India.