India warned of prolonged drought from disrupted monsoons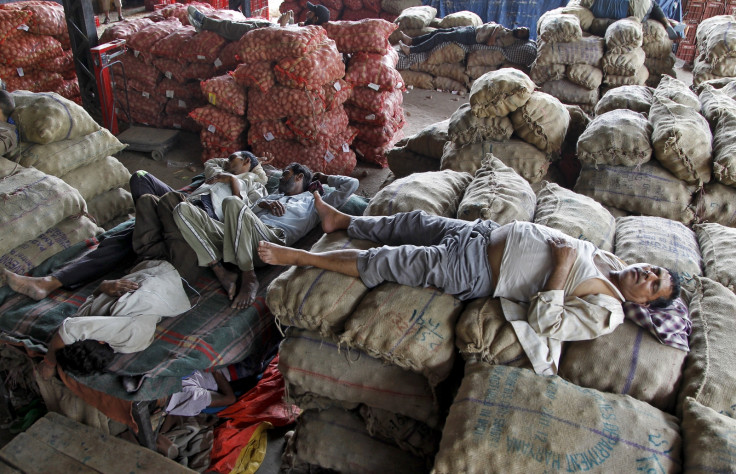 Reeling under the heat wave which has claimed close to 2,000 lives, India has now been warned of a prolonged drought with the eagerly awaited monsoons likely to be disrupted.
US-based meteorological service provider AccuWeather has predicted that "very active" typhoons over the Pacific will affect the monsoons.
The prevailing El Niño conditions in the Pacific sees warm sea surface temperatures generate many typhoons and super typhoons. The El Niño is likely to further strengthen.
In its Asia Summer Forecast, AccuWeather said, "A very active typhoon season, combined with drought in much of India, could have a significant impact on lives and property for more than a billion people in Asia during the summer of 2015."
Its senior meteorologist Jason Nicholls said, "While there will be some rainfall on the region, the pattern could evolve into significant drought and negatively impact agriculture from central India to much of Pakistan."
However, if water temperatures in the western part of the Indian Ocean warm more quickly than anticipated, rainfall will be enhanced across India, he said.
The Indian Meteorological Department (IMD) has also predicted that India would receive 'below normal' monsoon rainfall but is inclined to believe that the situation can be managed just like last year when there was 12% deficit rainfall.
The El Niños have also been indicted in the ongoing heat wave by transferring ocean heat to land.
The present heat wave is among the some of the worst recorded in the world and the second-deadliest in India's history, according to EM-DAT, the International Disaster Database.
With 1,826 lives claimed, mostly in the southern states of Telangana and Andhra Pradesh where temperatures have touched 48C in the last 10 days, there is more coming.
India will see more such heat waves in the coming decades according to analytics done by Verisk Maplecroft. The country is rated 'extreme risk' in the company's Heat Stress Index.
A Potsdam Institute for Climate Impact Research study on megacities had included Hyderabad in its list of cities which will see heatwaves extending to 40 days in a year in coming decades.
© Copyright IBTimes 2023. All rights reserved.