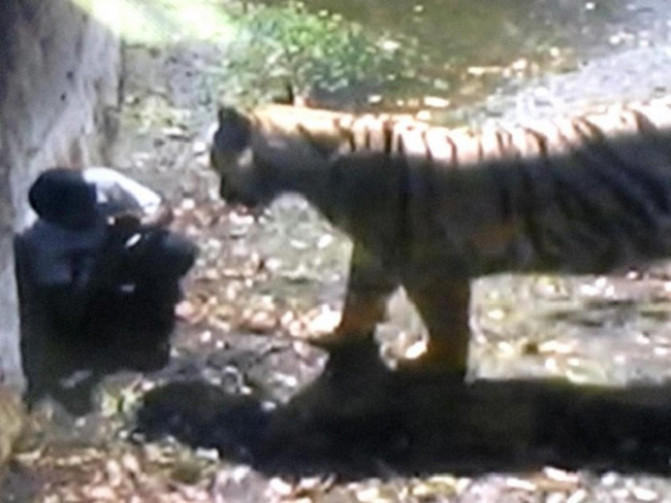 A white tiger has killed a school student at Delhi Zoo.
The pupil, believed to be 17 or 18 years old, was mauled to death within minutes after falling into the tiger enclosure at around 1.30pm on Tuesday.
Witnesses said that the barricade of the tiger enclosure was low and the young man leaned over and fell into a dry moat inside, according to AFP reports.
He was then killed within minutes by the tiger.
"The tiger didn't attack him at first. He attacked when the man threw stones at him. The tiger then attacked him. The man tried to run away," said Bittu, a witness who filmed the horrific incident on his mobile phone.
Other witnesses said the security guards arrived 20 minutes after the young man fell into the enclosure.