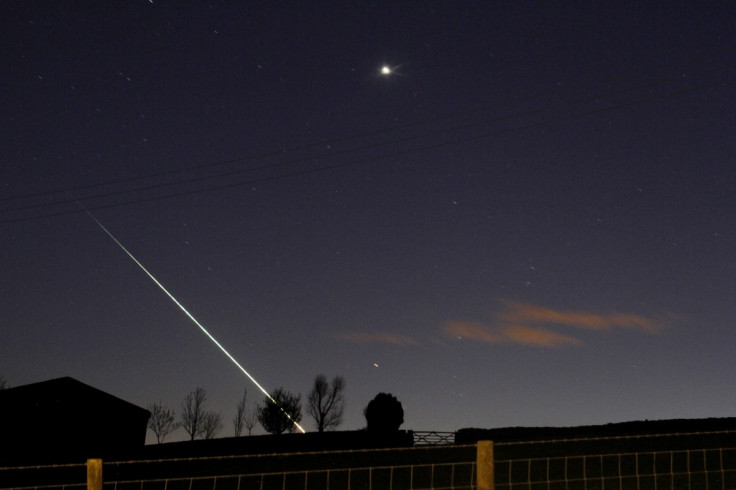 An Indian has been killed by a falling meteorite which caused a loud explosion in the southern Indian town of Vellore sending astrophysicists rushing to the scene. If experts confirm the meteorite strike, it is likely the first human fatality caused by a falling spatial rock.
The meteorite is believed to have hit the town on Saturday (6 February) leaving a crater and damaging several buildings in the vicinity. Kamaraj, a local bus driver working with a university, died immediately after the explosion, and three others were injured.
Jayalalithaa Jayaraman, chief minister of the southern state of Tamil Nadu, said in a statement: "A mishap occurred yesterday when a meteorite fell in the campus of a private engineering college in Vellore district's K Pantharappalli village." She announced financial compensation for the victims. "I have ordered the Vellore district administration and hospital officials to provide them best treatment."
The noise of the explosion was heard as far as four kilometres away. Initially, it was thought to be a bomb blast but it has been largely ruled out since a preliminary probe has not found any kind of explosive material in the area. "A small stone weighing about 10 grams was recovered from the spot. We sent a requisition to IIA [Indian Institute of Astrophysics, Bengaluru] scientists asking them to come and examine the object. A team from IIA will be visiting the district on Monday to analyse it," senior police officer P K Senthikumari told the Indian daily, The Hindu.
Soil samples have also been taken from the area. Some officials from the Indian Space Research Organisation (Isro) visited the spot. The apparent meteorite strike has come within 10 days of a similar incident in which a burning object fell in a nearby district. The earlier strike did not cause any casualty.