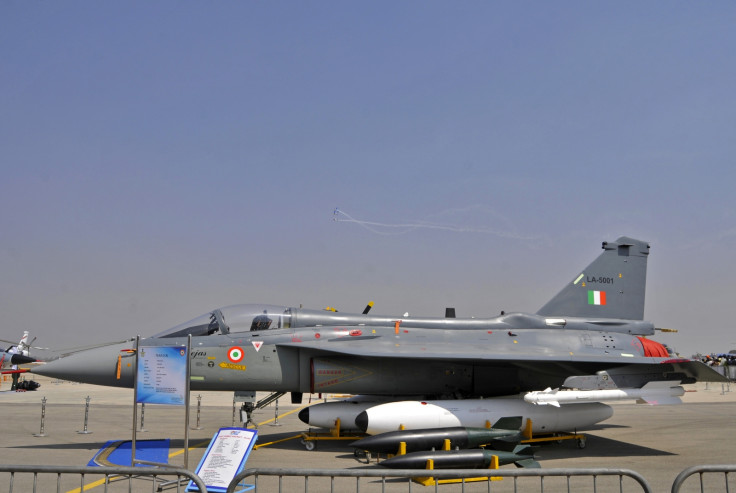 After a wait of over 30 years, the Indian Air Force has inducted the first indigenously-built Tejas light combat aircraft (LCA) squadron. It is said that the single-engine multi-role fighter jet is the world's smallest and lightest supersonic fighter.
Two of the combat aircraft were handed over to the IAF on Friday (1 July) in Bangalore, while six others are expected to be inducted in the coming months. The jets will be part of the first Tejas squadron, to be called the "Flying Daggers" 45.
Flying Daggers will have the SP-1 and SP-2 versions of Tejas and is expected to reach its full strength by 2018-2020. The squadron will be led by Group Captain M Rangachari, who will be the first Commanding Officer of the new squadron that will also comprise seven officers for now. It will include 42 air warriors and about 20 non-commissioned officers.
India began efforts to build an indigenous fighter jet about three decades ago in the early 1980s. Dr Kota Harinarayana, who is referred to as the father of LCA, was quoted by The Times of India as saying that decades of hard work and learning have finally paid off. A website on the Tejas aircraft says the LCA project was launched mainly to develop a replacement for the "ageing MiG-21 fighters" that have been part of the IAF since the 1970s. Another major objective was to "give an impetus for an across-the-board advancement of India's domestic aviation capability".
The IAF has been looking to induct Tejas jets for the past several years, but several factors, including changes in requirements, led to delays. Hindustan Aeronautics Limited or HAL, responsible for the production of the jets, is set to deliver the third aircraft for induction into the IAF by the end of August. HAL is also expected to deliver two more in the coming few months, but there is no confirmation as yet on the delivery of the sixth aircraft.