Indian city records highest maximum temperature of 51C as heatwave warning issued all over country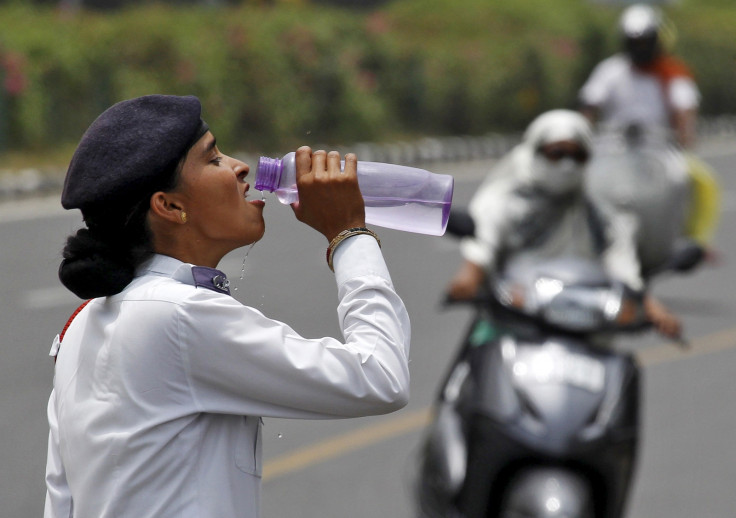 A tiny city in north-western India recorded a maximum temperature of 51C or 123.8F breaking the previous record set in the country in 1956. Phalodi in the northern state of Rajasthan was brining on 19 May as surrounding cities also reported high temperatures that were not seen in more than a decade.
India is experiencing one of the hottest summers this year. The previous hottest day had peaked at 50.6C recorded in the northern town of Alwar in the same state.
May and June are usually the hottest months in India, when temperatures range between 45C to 48C in many cities across western and north-western states. However, on rare occasions cities have also recorded temperatures beyond 49C or 50C.
"Yesterday [Thursday] was the hottest temperature ever recorded in the country ... 51C in Phalodi," director of India's meteorological department, BP Yadav, was quoted as saying. Weather offices in many states have said that temperatures will remain high in the coming days and have issued heatwave warnings. They have urged people to stay indoors and consume more water than usual to prevent being dehydrated.
Laxman Singh Rathore, director general of the Indian Meteorological Department in capital Delhi, told the Times of India that northern cities in India, especially those in Rajasthan have been witnessing high summer temperatures since 2001. "The main reason is the excessive use of energy and emission of carbon dioxide. Factors like urbanization and industrialization too have added to the global warming phenomenon. I think similar trend would be maintained in Rajasthan in coming days," Rathore added.
Jaipur city, the capital of Rajasthan also recorded its hottest day in 11 years at 46.5C. Churu, another town in Rajasthan recorded a maximum temperature of 50.2C, the second highest in the country.
The ongoing heatwave has reportedly claimed hundreds of lives in many cities in India. Moreover, many states in the country have been declared drought-affected. Weathermen forecast that the conditions could worsen in the coming days, barring some states which have received rains between 18 and 20 May.
© Copyright IBTimes 2023. All rights reserved.