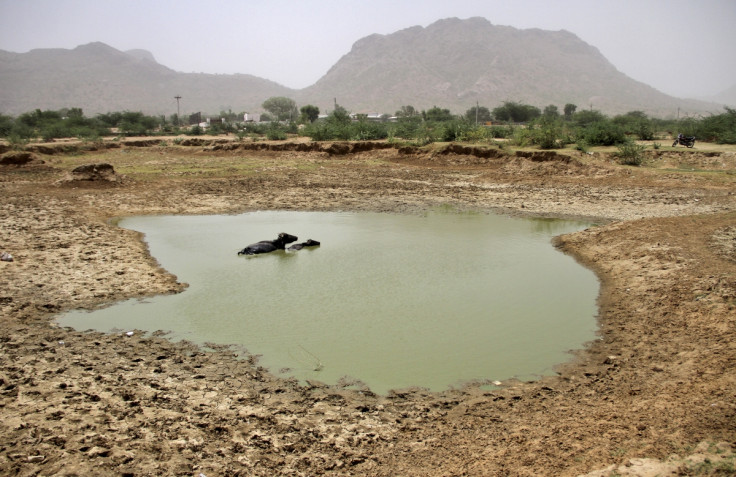 Soaring temperatures in India have led officials to ban daytime cooking in some regions to prevent accidental fires. The heat wave across the country has killed over 300 this year, which has prompted the move against cooking between 9am and 6pm local time.
With temperatures rising to as high as 44C, which is 5C higher than normal for April, the intense heat wave has killed 79 people after accidental fires, intensified by dry and hot weather, swept through the villages. Of these, five adults and 10 children were killed in a fire sparked during a Hindu religious ceremony in the Aurangabad district of the eastern state of Bihar, The New Indian Express reports.
Bihar took the unprecedented step of forbidding cooking during the day in order to avoid such accidents in the future. People were instead asked to cook at night. Anyone who challenges the ban may face a jail term of up to a year.
"We call this the fire season in Bihar," a state disaster management official, Vyas has said. "Strong, westerly winds stoke fires which spread easily and cause great damage."
Severe drought conditions have also been reported in India, which has killed livestock, destroyed crops, and has left at least 330 million Indians without enough for their basic daily needs.
With a few more weeks to go for the monsoon rains, expected to start only in June, the situation has got so bad in some areas that the government had to send water tankers for emergency relief.
In some parts of western India, rivers and lakes have dried up too, with groundwater reservoirs measuring at just 22% capacity.
For two consecutive years, the southern parts of India have suffered from a deadly heat wave, which took the lives of 2,500 people in 2015. With temperatures hovering around 44C since the start of April, heat related illnesses have continued to increase.