Indian government plans to assign unique identification numbers to cows and their progenies
The new measure comes amid a widespread ban on illegal cow slaughter and beef sales in many parts of the country.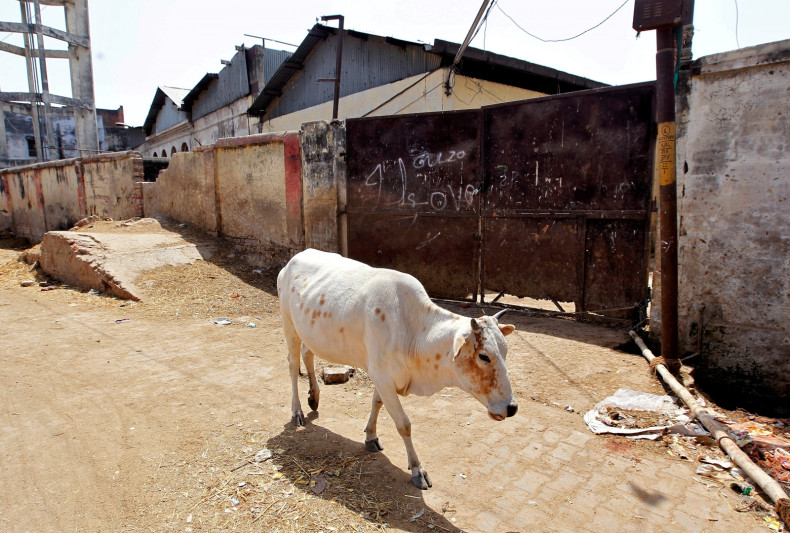 Cows, bulls and their progenies in India will soon have unique identification numbers, similar to the UID or Aadhar numbers that have recently been made mandatory for all Indian citizens.
The Indian government on Monday (24 April) told the Supreme Court that it planned to assign these tamper-proof numbers to prevent cattle smuggling.
The Unique Identification Number or UIN will have information like the age, breed, sex, and distinguishable physical features of the animals. Prime Minister Narendra Modi-led government was reportedly working on the plan since it took office in 2014, according to the Times of India.
"The ministry of agriculture has devised a method of tamper-proof identification of cattle using polyurethane tags with a UIN sequence. It may be made mandatory for cows and their progeny throughout India," solicitor general Ranjit Kumar told a Supreme Court bench on Monday. He added that "each animal will be tagged with a UIN with proper records of identification details — age, breed, sex, lactation, height, body colour, horn type, tail switch and special marks".
The government also said that state-level livestock development boards and animal husbandry departments have already done mass tagging of cattle for insurance purpose.
"A state-level data bank may be uploaded on website to be linked with the national online database. Such cattle may be in a dairy, kanji house [shelter home] or dry dairy and a registration card has to be maintained by the owner of the cattle which may be transferred to the next owner, in case legitimate sale/transfer takes place," Kumar added.
The decision was reportedly taken based on recommendations from a high-level-inter-ministerial committee, which said that smuggling of "barren cows or bulls or low-yielding animals" are rampant in the country with "organised smugglers" involved in the crime.
The new measure comes amid a widespread ban on cow slaughter and beef sales as the animal is considered holy in the Hindu-majority nation.