Indian Prime Minister Narendra Modi finally breaks silence on beef-related violence
Indian prime minister condemns cow vigilantes and says their actions 'make him angry'.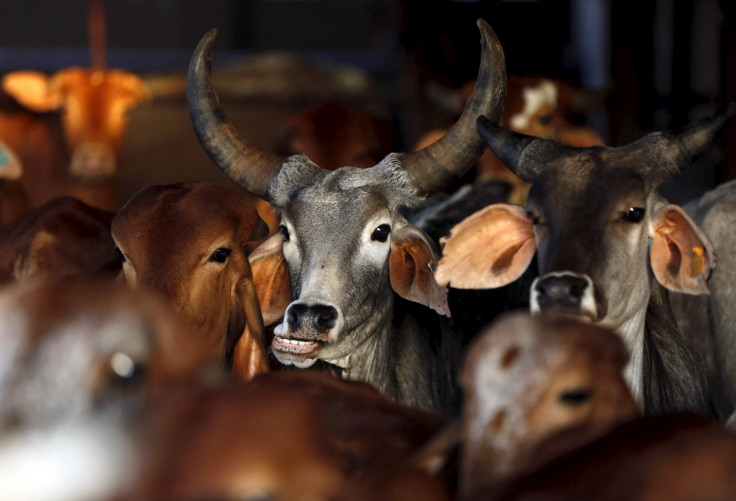 Indian Prime Minister Narendra Modi has finally broken his silence on the recent spate of violence by cow vigilantes targeting minority groups in the country. Modi, a Hindu nationalist leader, has been widely criticised from all corners for not speaking against such violent acts.
Expressing his anger, the PM said that the business of "Gau Rakshaks" (cow vigilantes) makes him "angry". Labeling them as "anti-social elements hiding behind the mask of Gau Rakshaks," he said such crimes need to be stopped immediately.
There have been several incidents in the recent past involving self-proclaimed activists punishing people – mostly Dalits – for harming cows – considered a sacred animal among Hindus. A case in point was when four members belonging to a lower cast were publicly flogged by so-called cow devotees after they were found skinning the animal. The incident took place on 11 July and triggered widespread protests in the western Indian state of Gujarat, the home state of Modi. This is the first time that the prime minister has lashed out on those involved in the violence.
"I get so angry at those who are into the Gau-Rakshakbusiness. A Gau-Bhakt (cow devotee) is different, Gau Seva (cow protection) is different. I have seen that some people are into crimes all night and wear the garb of Gau Rakshaks in the day," he said, chiding radical Hindu groups during a public gathering.
"70-80% will be those who indulge in anti-social activities and try to hide their sins by pretending to be Gau Rakshaks. If they are true protectors, they should realise that most cows die because of plastic, not slaughter. They should stop cows from eating plastic," he added.
Earlier, there were a few incidents when some people were beaten up mobs for carrying beef. Cow slaughter has been made illegal in several states in India, especially the ones ruled by Modi's Bharatiya Janata Party (BJP), since the prime minister took power. In 2015, Modi came under intense criticism for not quickly condemning the incident when a Muslim man was lynched by a right-wing group in the northern Indian state of Uttar Pradesh. The victim was killed because he reportedly stored and consumed beef.
© Copyright IBTimes 2023. All rights reserved.