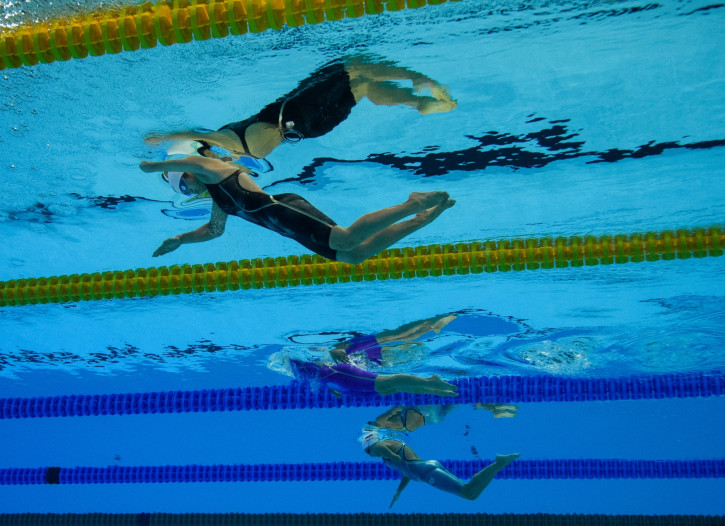 An Indian para-athlete, who was in Berlin to participate in the Para Swimming Championships, had a tough time as government sanctioned funds for the tour did not reach her. She was forced to beg for money in an unfamiliar city to meet her hotel and food expenses.
Kanchanmala Pande, 26, and five others participated in the championships in the German capital held from 3 to 9 July.
The Paralympic Committee of India (PCI) allegedly did not provide the money due to her and the other swimmers for their expenses. They were also asked to arrange for their visas, which cost them an additional Rs 15,000 (£180.77).
The PCI, however, has held another organisation, the Sports Authority of India (SAI) responsible for the issue.
Despite the odds, Pande won two silver medals and qualified for the World Championships. She made the the qualifying mark in the 100m Freestyle, 100m Backstroke, 100m Breaststroke and 200m Individual Medley — in which she also picked up a silver medal.
She also became the only female swimmer from the Indian contingent to qualify for the World Para Swimming Championships this year.
"I never thought I would face such problems. I had to take a loan of Rs 5 lakhs [Rs 500,000] so that I could participate in the tournament. I had to qualify for the World Championships and I don't know why PCI didn't understand its importance," Pande told Mail Today.
"I was not given any official confirmation if I will receive a reimbursement for the expense I bore. I had to pay around Rs 70,000 (£844) for the hotel and more than Rs 40,000 (£482) for food.
"There was a time when I had no money left. I was simply devastated."
To add to her woes, she was entered in the 50m Backstroke, which was not her event. Moreover, Kanwaljeet Singh, the coach appointed by the PCI to assist the para-swimmers, was often missing during the main events. He also asked swimmers for Rs 7,462 as participation fee, Pande said.
"He (Singh) asked for participation fee from me when it should be PCI paying for all of this. Even though he paid the fee later, I had a very rough time with him. A coach should be helpful and always take care of athletes. I didn't see any of that."
Meanwhile, PCI vice-president Gurucharan Singh said that SAI had not sanctioned the amount for the tournament.
"I am here in London for the World Athletics Championship and we are also facing a shortage of money. SAI sanctioned just Rs 33.16 lakh (£40,000) while the organisers are asking for Rs 66.32 lakh (£80,000).
"The swimmers will be given back their money. As for the coach problem, I am not aware of it. As soon as I get back to India, we will talk to the swimmers and carry out an inquiry if needed."