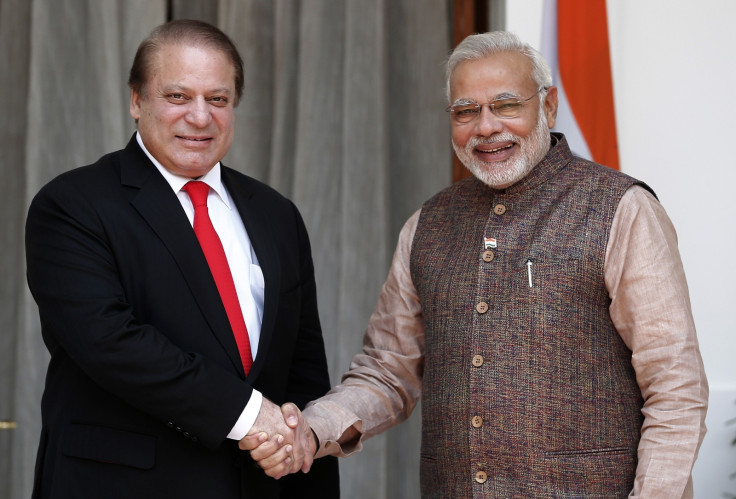 Indian Prime Minister Narendra Modi was one of the first leaders to reach out to his Pakistani counterpart Nawaz Sharif following the latter's open heart surgery. The Indian leader wished the Pakistani premier a speedy recovery and sent him a bouquet of flowers in what has been construed as soft diplomacy when relations between the two nations are showing signs of mixed progress.
Shortly after Sharif underwent a successful open heart surgery in London, Modi expressed his wishes and also prayed for his quick recovery, said a Pakistan foreign ministry spokesperson.
Mohammed Nafees Zakaria wrote on Twitter: "PM Narendra Modi sent flowers to PM Nawaz Sharif along with message 'All good wishes to Prime Minister Nawaz Sharif for his speedy recovery."
The message was confirmed by Modi and the Indian foreign ministry. Sharif is thought to have returned the call to Modi and thanked him for the wishes.
Though Modi and Sharif are believed to share a personal working relationship, this has not yet transpired into boosting the ties between the two nuclear-armed rivals on several fronts. Since Modi's takeover in 2014, there have been improvements in India-Pakistan ties but there have been many setbacks as well.
Other leaders including UN Secretary-General Ban Ki-moon, Russian President Vladimir Putin and Afghanistan's President Ashraf Ghani have also wished Sharif.
In his message to the Pakistani leader, Ban wrote: "I write to wish you a speedy recovery following your recent heart surgery. Reports that the procedure was successful are very encouraging. I offer my best wishes for your good health and well-being."