The shocking scale of the illegal poaching and trade of Indian star tortoises has been uncovered in a report, with sophisticated criminal gangs exploiting customer demand for the creature – which is believed to be the living incarnation of the Hindu god Vishnu.
Researchers from the University of Oxford and World Animal Protection spent 17 months investigating the trade in India and Thailand. During this time, they found at least 55,000 Indian start tortoises are poached every year in one single location in India.
Indian star tortoises are kept as exotic pets or for spiritual purposes across Asia, found in private homes and in religious temples. Their star-like yellow patterns across their shells makes them an attractive animal and is considered a good omen among locals in the Indian state of Gujarat. In one Shiva temple, there were 11 tortoises, with representatives confirming they were kept because of their link with Vishnu – recognised as the preserver and protector of the universe.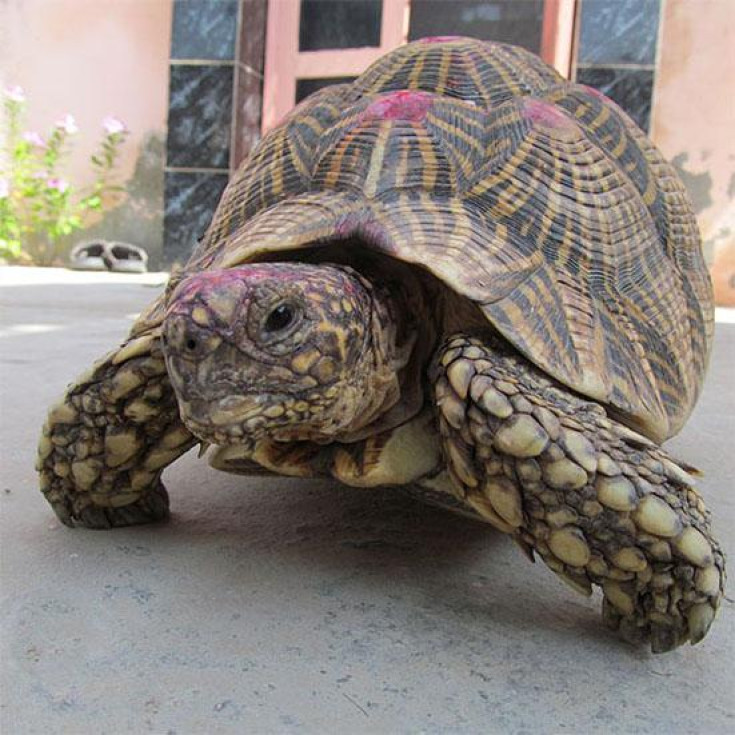 Publishing their findings in the journal Nature Conservation, the researchers were looking to find out just how these tortoises ended up being kept by private individuals. As of 2000, the species has been listed as of "least concern" on the IUCN Red List and it has been protected in India since the 1970s.
However, they found criminal gangs are exploiting legal loopholes and taking advantage of rural and urban communities in India and other Asian countries. Study leader Neil D'Cruze said: "We were shocked at the sheer scale of the illegal trade in tortoises and the cruelty inflicted upon them. Over 15 years ago wildlife experts warned that the domestic trade in Indian star tortoises needed to be contained before it could become established as an organised international criminal operation.
"Unfortunately, it seems that our worst nightmare has come true − sophisticated criminal gangs are exploiting both impoverished rural communities and urban consumers alike. Neither group is fully aware how their actions are threatening the welfare and conservation of these tortoises."
The number of tortoises being traded is up to six times higher than it was a decade ago and collectors sell to vendors for between 50 and 300Rs (4p-£3) per animal, depending on its age and health (demand is usually highest for juvenile tortoises). They are normally transported by being wrapped up in cloth, packed into suitcases and covered by legal produce like fruit and vegetables.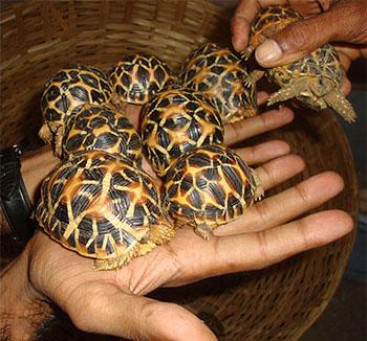 The team says more research is needed into the illegal trafficking of Indian star tortoises and the consumer demand. The trade could pose a big threat to their survival, placing them at a risk of extinction should activity continue as its current level.
Gajender Sharma, India's director at World Animal Protection, said: "Despite being protected in India since the 1970s, legal 'loopholes' in other Asian countries, such as Thailand and China, appear to undermine India's enforcement efforts. They are smuggled out of the country in confined spaces, it's clear there is little or no concern about the welfare of these reptiles.
"World Animal Protection is concerned about the suffering that these tortoises endure. We are dealing with an organised international criminal operation which requires an equally organised international approach to combat it."