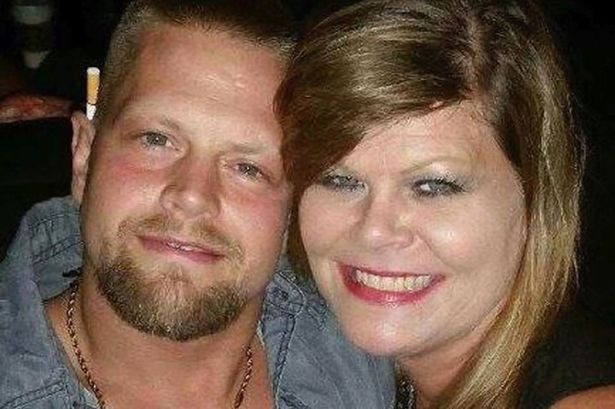 Joseph Oberhansley is reported to have broken into the home of his ex-fiancée, Tammy Jo Blanton and stabbed her to death - before eating portions of her heart, lungs and brain.
Detectives were called to Blanton's home in Jeffersonville, Indiana on Thursday 11 September at around 3am, according to the Clark County Prosecutor's Office. She was complaining that her ex-partner Oberhansley was outside the house trying to gain admittance.
Officers arrived and defused the situation, and after speaking to him, Oberhansley is said to have left quietly.
However, several hours later Oberhansley is alleged to have returned and carried out a brutal attack on Blanton.
Her mutilated body was found under a tarpaulin in the bath by police, after a colleague called 911 when Blanton didn't show up for work the following day.
According to court papers, investigators found a "plate with what appeared to be skull bone and blood" on it as well as a pan and pair of tongs with blood on the handles.
Oberhansley has been charged with murder, abuse of a corpse and breaking and entering.
"After you've been prosecuting for so long, you think you've seen everything," Prosecutor Steve Stewart said.
"I've never seen this."
Police became suspicious of Oberhansley when they noticed a fresh cut across his knuckles. Following a search, officers found a fold-up knife in the 33-year-old's back pocket covered in blood and hair, according to a police report.
An autopsy revealed that 46-year-old Blanton had died of multiple blows to the head, neck and torso, and that parts of her heart, lungs and brain were missing.
Police said Oberhansley confessed to removing several organs before cooking them. He also ate some body parts raw.
The Indiana man has a previous conviction for manslaughter in 2000 and attempted murder for killing his ex-girlfriend Sabrina Elder, 17. He also shot his mother in the back and arm as she tried to defend Elder, according to AP. Oberhansley then put the gun to his chin, and his brain was damaged when the bullet entered his frontal lobe.