India's daughters are celebrated in these villages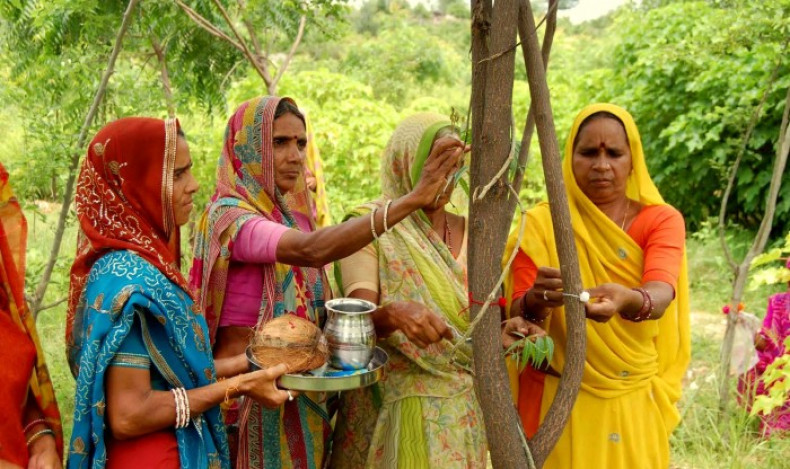 Villages like Piplantri in Rajasthan state of India have a story quite different from the more popular, abused and ill-treated 'India's daughter'.
Here, every time a girl child is born, 111 trees are planted in celebration and taken care of.
For the child, the villagers contribute a total sum of Rs 21,000 (£226) which is put aside along with a parental sum of Rs 10,000 (£108) in a fixed deposit in the bank. The sum is availed of when the girl turns 20.
The parents sign an affidavit to provide the child with education and not marry her off before the legal age.
The practice was started by a resident Shyam Sundar Paliwal who lost his daughter at a young age in 2007.
In six years, Piplantri has planted over a quarter of a million trees, 111 for each girl child born and 11 for each person who dies, writes Folomojo.
The programme has had an impact on every part of the community of 8,000. The village is green, attitudes towards women have changed, crime has reduced and the tree care has provided an economic opportunity.
The villagers collectively nurture the trees and plant aloe vera plants to protect it from termites. The trees and plants are harvested for medicinal products.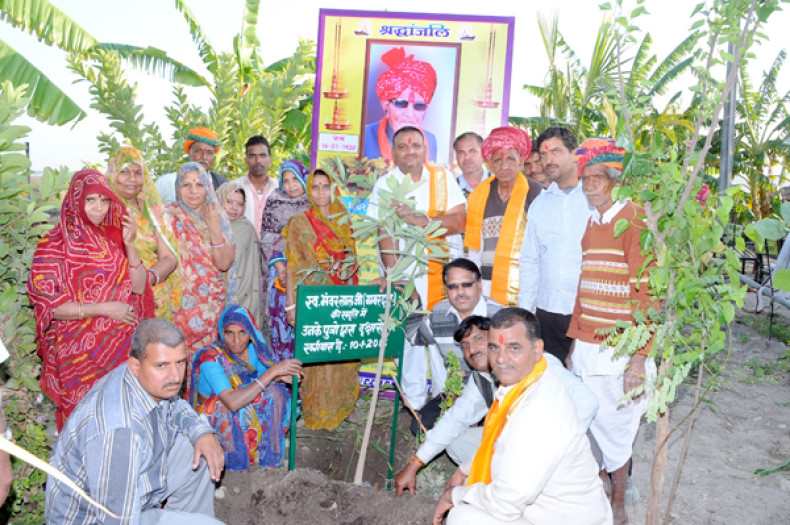 Reportedly, there have been no police cases in the village in the last seven to eight years.
Piplantri is also the only village in India with its own website and Facebook page (but presently facing a band overload issue). It has been awarded India's Nirmal Gram Award for clean village.
Rajasthan is a state like many others in India with a skewed sex ratio showing 928 women for every 1000 men in the 2011 census, thanks to a bias for the male child.
Midwives and sex-determination centres have in the past aided the practice of female foeticide but things are changing with social initiatives seeing village heads taking a tough stance.
Today, many villages like Piplantri are celebrating the birth of a baby girl in much the same way as the male child.
The expense of the celebrations is often borne by the panchayat (village council).
Luhavad village is more conservative than Piplantri and plants one tree for every girl child born while Budania village plants a 100 for each.
Winds of change are blowing in with women taking an active role in empowerment in many remote parts of the country.
While the more strident Gulabi Gangs have taken to sticks and violent ways to punish the errant men, there are also organisations like Masum working to declare villages free of child marriage, a bane in rural India even today.
The social fabric of caste conflicts often force parents into marrying away their girl progeny for reasons of safety. The girl child often ends up discontinuing education and getting married before 15.
Piplantri is leading the change for India's daughter.