Women in India are still unsafe, the family of a girl who died after being gang-raped on a bus in India's capital Delhi have warned.
The relatives made the comments on the second anniversary of the attack, which occurred in December 2012. The brutal incident sparked worldwide outrage and shed light on the problem of sexual violence in India, where official records say a rape occurs every 22 minutes.
"There are attacks happening every day," the mother of the 23-year-old victim told NDTV news channel.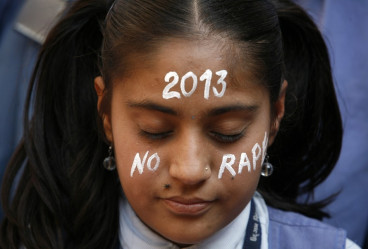 "Seeing this [daily reports of attacks], it does not feel like anything has changed. Everything is the same."
The remarks followed a survey published by the Hindustan Times saying that 2,054 women out of the 2,257 (91%) interviewed in Delhi believed the capital had not become any safer since the gang-rape attack.
At least 2,189 women (97%) admitted they had faced some form of sexual harassment.
Referring to another incident, involving an Uber taxi driver accused of having raped a passenger, women argued public transportation is not safe in Delhi and 67% of them said they were harassed on buses.
The women also argued that the widespread problem of rape in Delhi has not been yet tackled because police record the incident but fail to prosecute the alleged perpetrators and, sometimes, they trivialise rape and blame the victim.
Sexual violence of all manners is rampant in India - a country where women victims of rape were subjected to the two-finger test until the government banned it a few months ago, and where forced marital intercourse is not considered to be sexual violence.
In 2014, a spate of rapes in Uttar Pradesh – including some which saw the victims being hung from trees after being abused – caused a huge backlash, with dozens of people urging the Indian government to tighten its laws on rape and to persecute perpetrators who go largely unpunished.
Many politicians, however, have expressed views reflecting a culture of tolerance, arguing that "sometimes [rape] is right, sometimes it's wrong" and that "boys will be boys and they make mistakes."