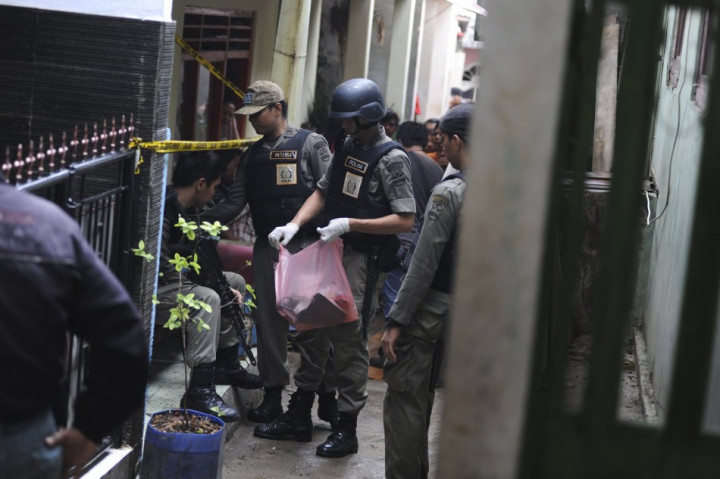 Indonesia's anti-terrorism squad has arrested 11 suspected militants who were said to be planning an attack on western targets in Jakarta, the Indonesian capital.
The US embassy, the Plaza 89 shopping amll near the Australian embassy and the offices of the mining company Freeport-McMoran were the targets, according to police.
One fully primed bomb and some bomb-making equipment were recovered following raids at four locations on the island of Java. The suspects belong to a relatively new militant outfit known as Harakah Sunni for the Indonesian Society (Hasmi), say police.
"The first piece of evidence was found at a housing complex in Madiun (Java), a bomb ready to detonate, as well as raw materials for bomb making and instruction books on how to make bombs," said National Police spokesman Suhardi Alius.
"They were targeting the U.S. Embassy in Jakarta, U.S. Consulate General in Surabaya, Plaza 89 near the Australian Embassy, the office of Freeport in Jakarta, and headquarters of the police mobile brigade in Central Java".
It was not clear whether the group had any link with Jemiah Islamiah (JI), a Southeast Asian militant group linked to al-Qaida, which carried out the Bali bombings in 2002.
At least 202 people, mainly foreign nationals, lost their lives in the blasts.
The victims belonged to 21 nations and included 88 Australians, 24 Britons, seven Americans and two Canadians. Up to 38 Indonesians were also killed in the attacks.
Earlier in October, Australian Prime Minister Julia Gillard and other foreign dignitaries attended a remembrance ceremony in Indonesia, to mark the tenth anniversary of the Bali bombings.