Indonesia's President Joko Widodo has defended Jakarta's new chemical castration policy saying that it could "wipe out" paedophilia from the country.
Earlier in October, Indonesia passed several controversial laws including the chemical castration, minimum sentences and execution for convicted paedophiles. The legislation was proposed by the president himself in May after the gang rape and murder of a teenage girl.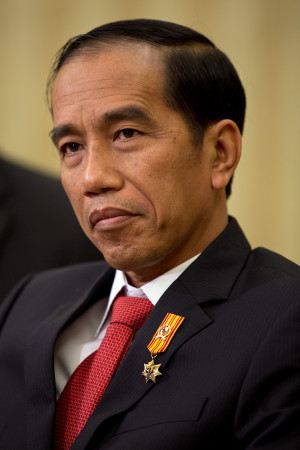 The laws attracted fierce debate in parliament, with two opposition parties voting against castration. Human rights bodies had also criticised the move.
But President Widodo in an interview to BBC said, "Our constitution respects human rights, but when it comes to sexual crimes there is no compromise. We are strong and we will be very firm. We will hand out the maximum penalty for sexual crimes."
"In my opinion... chemical castration, if we enforce it consistently, will reduce sex crimes and wipe them out over time," he added.
Upon asking about the ban of the members of lesbian, gay, bisexual and transgender (LGBT) community for the position of new youth ambassador, the 55-year-old president said there was no discrimination against minorities, but he added: "We are the world's largest Muslim nation and we have religious norms. You have to remember that and know that. We have social norms."
During the wide-ranging interview, Widodo also talked about the South China Sea dispute, his stance against corruption and a recent tax amnesty.
He supported Indonesia's stepped-up military presence around the Natuna Islands and said, "This is our natural resources, this is Indonesian wealth. So from now on illegal fishing vessels cannot play around with us."
On corruption, the president told BBC that the country would continue to be harsh on fraud and bribery related cases.
"Nine ministers, 19 governors, 300 more local leaders [and] 100 parliamentarians are in jail because of corruption. We are harsh and strict on corruption. We will be consistent in our harshness to improve the situation," he added.
Widodo celebrates his second year in office on Wednesday (19 October). Since joining the office as the seventh president of Indonesia, he has survived a tough initiation process, facing both domestic and external challenges.
It is expected that on 12 November, Widodo will visit Perth, where he will take part in an Indonesian business summit. It would be the first official visit to Perth by an Indonesian leader. During his visit, it is said that Widodo would focus on a wide range of issues, including economics, defence and education.