Indonesia's Mount Sinabung has erupted several times over the past few days, sending powerful blasts of hot ash and rock up to 10,000ft (3,000m) into the air. The eruptions have led to several potentially deadly pyroclastic flows, caused by the collapse of the dome of solid lava on top of the crater.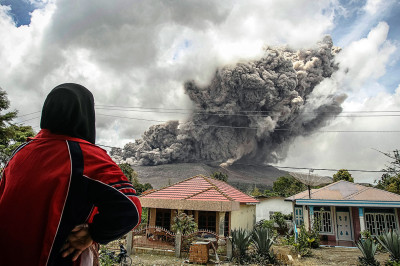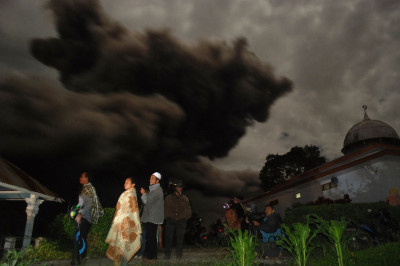 The 8,530ft (2,600m) volcano in North Sumatra province has sporadically erupted since 2010 after being dormant for 400 years.
More than 22,000 people were evacuated from the area after eruptions earlier this year that killed at least 16 people. Most have returned home, but about 4,700 remain in evacuation centres.