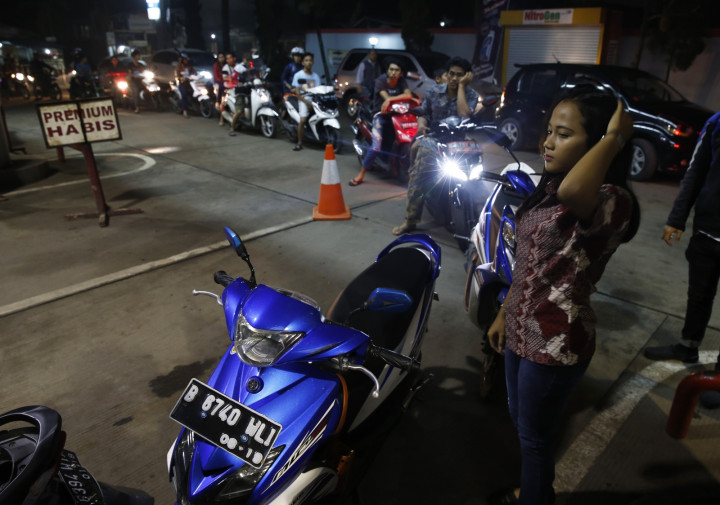 Indonesia's decision to raise fuel prices by 30% will lead to lower import bills, help the government to fund various development works and support the local currency while reducing borrowing requirements of the state oil company Pertamina, Moody's said on Wednesday.
The ratings agency said the decision is credit positive for both the sovereign as well as the company.
"Higher fuel prices are a positive signal of the government's commitment to broaden economic reform, and will translate into a material reduction in energy subsidies, which in turn will be instrumental in helping curtail the country's fiscal and current account deficits," the 19 November press release said.
For Pertamina, the reduction in fuel subsidies will lower its borrowing requirements, improve its working capital position, and reduce potential losses arising from insufficient subsidy reimbursements from the government, Moody's said.
Pertamina does not incur any direct losses due to fuel subsidies but it has to fund them, typically for a month, or until they are reimbursed by the government. Moody's estimates that a complete dismantling of fuel subsidies would lower Pertamina's annual borrowings by about $2bn.
The Decision
Indonesia on Tuesday raised retail gasoline prices by 2,000 ($0.16, £0.10) or 30.8% to 8,500 rupiah per liter on 17 November, while diesel price was increased to 7,500 rupiah from 5,500 rupiah.
According to Indonesia's Finance Minister, the fuel price rises will lower the sovereign's energy subsidy bill by about 100tn rupiah ($8.23bn) in 2015.
Rupiah Strength and More
The rise in domestic fuel price is likely to reduce excessive energy consumption, which will in turn reinforce the ongoing narrowing of Indonesia's current account deficit, Moody's said.
In addition, lower energy import levels will provide support to the Indonesian rupiah, at a time when the country continues to face external challenges, such as monetary policy normalisation in the US, and a gradual slowdown in the Chinese economy, the rating agency added.
USD/IDR has fallen off the 1-month high of 12,260 -- prior to the decision -- to as low as 12,082 after that, indicating the forex impact of the fuel price hike.
Moody's said the reduction in energy subsidies will also free up substantial additional fiscal resources for infrastructure and developmental expenditure; one of the key policy priorities of the new Indonesian administration.
Inflation
At the same time, higher fuel prices will increase upward pressure on inflation but rate hikes by the Bank Indonesia in anticipation of the fuel price hike will help contain general price pressures, the rating agency said.
"Higher fuel prices are likely to raise inflation by the end of this year. However, Bank Indonesia's decision to raise interest rates in the context of the fuel price hike is likely to limit additional inflationary pressures in 2015," Moody's said.