Zac Goldsmith: I'll double house building in London and sideline foreign property investors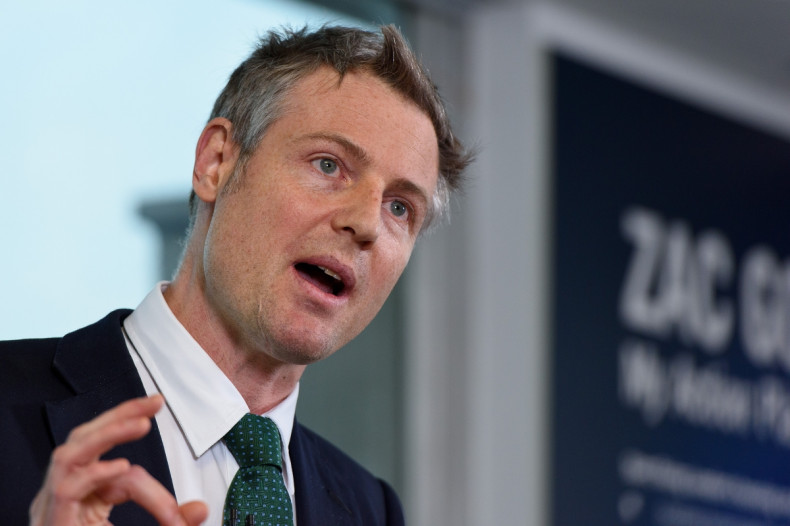 Zac Goldsmith has pledged to double house building in London and give Londoners priority over foreign investors when buying new-build homes on old public land -- if he wins the race to be the city's next mayor.
The Conservative mayoral candidate put housing front and centre as he launched his campaign to replace Boris Johnson at City Hall in the May election. Housing polls consistently as the most important issue on the minds of London voters. House prices and rents in the city have spiralled in recent years because of a serious shortage of homes.
"The absolute first priority is fixing London's housing crisis so people can actually afford to live in their own city," said Goldsmith, who is MP for Richmond Park and North Kingston. He promised to get house building up to 50,000 new homes a year in London if he is elected, much of which would be built on the city's publicly owned brownfield land. Those homes would be affordable to people across the income spectrum, Goldsmith said, with "a significant portion for rent and not for sale".
"Where there is community consent, I will regenerate dilapidated estates, ensuring that no one is worse off, no one is required to move, everyone has a better home at the same price," he added, echoing a recent announcement by Prime Minister David Cameron to regenerate 100 deprived "sink estates" across the country.
Both housing starts and completions are rising in London, according to data from the Department for Communities and Local Government (DCLG). In the year to September 2015, there were 22,750 starts, an annual rise of 12% and their highest level since 2006.
There were 21,350 completions, a 16% rise. But the Town and Country Planning Association (TCPA), which has conducted the most comprehensive assessment of the country's housing need, estimates London requires 56,400 new homes every year to meet demand.
Sadiq Khan, Labour's mayoral candidate and the MP for Tooting, went further than Goldsmith and pledged to build 80,000 new homes a year in the city by the end of the next term in 2020, with a 50% affordable homes target for all new developments. Khan also pledges to give "first dibs" on all new builds to Londoners and locals, and end the sale of properties to foreign investors before they have been offered to everyone else.
London's average house price rose by 9.8% in the year to November 2015, according to the ONS, hitting £537,000. Rents in the city have increased on average by more than 25%.