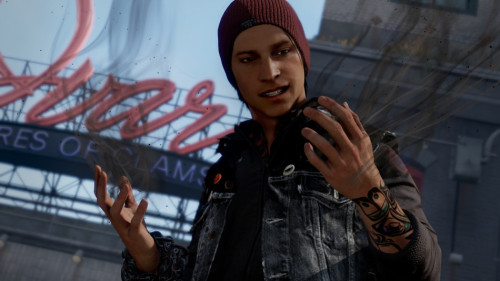 Back in June 2013, there was speculation that inFamous: Second Son might offer players a multiplayer feature. However, people behind the game have confirmed that the game will not feature any multiplayer options and that it will remain as a single player title.
This information was confirmed by Brand Development Director, Ken Schramm, who spoke to UDM, according to MP1ST.
Content Creator
There is no information on whether a user generated content feature, similar to the one seen in GTA Online, will be available for the game. This feature will allow players to create missions and share it with the online community for users to play.
A few more interesting details were reported by Dual Shockers, who said that the game will have "open architecture, so players can do quests outside of the main story without time constraints."
Also worth noting is that no new superpowers apart from smoke and neon have been revealed. Apart from this, reports have it that superpowers in the game will interact heavily with the environment.
Also, as a balancing element, the game's protagonist won't be able to spam different powers simultaneously. There will be a few restrictions in place that will allow for a more challenging gameplay.
Every choice that a player makes in a game will define the protagonists character, thereby causing him to become either good or bad.
The game is set for a worldwide release on March 21st exclusively for PS4.