Iniesta: Arsenal Play Best Football in England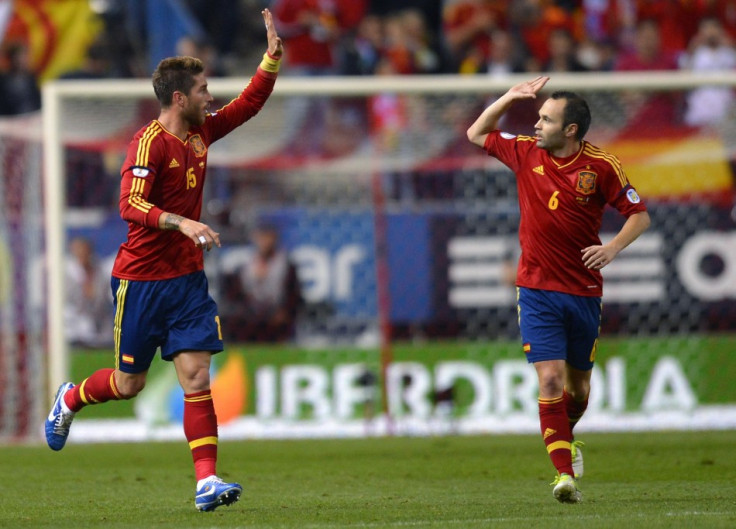 Barcelona midfielder Andres Iniesta has hailed Arsenal as the team who play the best football in England.
The Catalans have a long association with the north London club, having secured a lot of players from their shores, notably the likes of Thierry Henry and Cesc Fabregas in recent times.
The Gunners are known for their short passing football, something which is also reminiscent of the Spanish giants who are quite rightly regarded as the best in the game. Arsenal have met Barcelona two times over the past four years and have failed to progress on both occasions.
However, their rivalry is epitomised by the Champions League final in 2006 where the Gunners failed to keep the Catalans at bay in spite of taking a one goal lead early in the game.
The sending off of Jens Lehmann played a major part in the outcome, something which Arsene Wenger still regards as one of his most disappointing nights in charge of Arsenal.
Since then, the north London club have failed to make any major impact in Europe, with Manchester United and Chelsea among the only English teams to win the competition.
The Gunners were held back by their stadium debt, following which they failed to spend on a regular basis but Iniesta believes that in spite of their lack of spending power, they play the best football in the country.
"I think Arsenal still play the best football in England. They play in a style in the way that most emulates what we do at Barcelona - and what is in our opinion the right way to approach the game. They may not have spent what other teams have in England - but their football philosophy is the most attractive in England," Iniesta said.
The Catalans will travel to the Etihad to take on Manchester City this week as they look to put aside the most dynamic team in England and progress into the final eight.
"Of course we are expecting two very tough games against City - they have players that would get into any squad in Europe," he said.
"We have to show them respect - because they have so many players that are capable of causing us problems. They are used to scoring many goals in their games in England - but we will represent a different challenge. They won't find things has easy has they have been in England," he concluded.
© Copyright IBTimes 2023. All rights reserved.