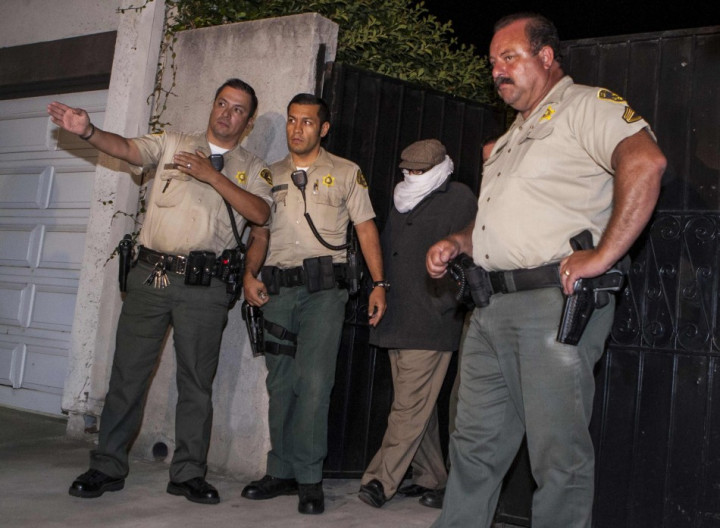 Nakoula Basseley Nakoula, the California man allegedly behind the controversial film Innocence of Muslims, has been detained by the police and held without bail.
The Egyptian-American has been arrested in California for violating his probation in connection with a 2010 bank fraud case. He had been released on the condition that he would not use the internet or aliases without a probation officer's permission.
"He engaged in a likely pattern of deception both to his probation officers and the court. The court has a lack of trust in the defendant at this time," said magistrate Suzanne Segal in her ruling.
The 55-year-old man was brought into the court in handcuffs. Nakoula faces eight probation violation charges including lying and using aliases. Reports suggest he may be faced with fresh charges, which could put him behind bars for two years.
The next hearing will determine whether Nakoula has actually violated any of the terms. As Nakoula's lawyer asked for his protection, reporters were asked to watch the court proceedings from a block away. Cameras filming the hearing were also barred from recording Nakoula's face.
Raising safety issues, Nakoula's attorney Steve Seiden said about the federal jail in Los Angeles: "It's a danger for him to be in custody at Metropolitan Detention Center due to the large Muslim population there." Seiden was not able to comply with the judge's order for a bond of $10,000.
Soon after he was identified as the man behind the film, Nakoula went into hiding fearing his safety. Pakistan Railways Minister Ghulam Ahmed Bilour earlier set a bounty of $100,000 on his head, even inviting the Taliban and "al-Qaida brothers" to kill him.