Inquiry says David Cameron 'ultimately responsible' for Libya chaos after botched 2011 intervention
The Foreign Affairs Committee has issued a scathing report into the ex-PM's actions in deposing Gaddafi.
A damning parliamentary inquiry blames former prime minister David Cameron for the chaos that ensued after the intervention in Libya to overthrow the Gaddafi regime and the rise of the Islamic State (Isis), according to reports on Tuesday (13 September).
The dossier by the Foreign Affairs Committee describes Cameron as "opportunistic" and "ultimately responsible" for the failure of the bombing campaign by Britain and France in 2011 in the north African country. Britain and France led airstrikes on Libya after an uprising formed, triggered by the Arab Spring.
Coming in just one day after the ex-prime minister stood down as an MP on Monday (12 September), the report said Cameron relied on poor intelligence and the campaign shifted from one intended to protect civilians to one that was bent on regime change without any kind of coherent strategy post-Gaddafi.
"The result was political and economic collapse, inter-militia and inter-tribal warfare, humanitarian and migrant crises, widespread human rights violations, the spread of Gaddafi regime weapons across the region and the growth of [Isis] in north Africa.
"Through his decision-making . . . David Cameron was ultimately responsible for the failure to develop a coherent Libya strategy," the report said.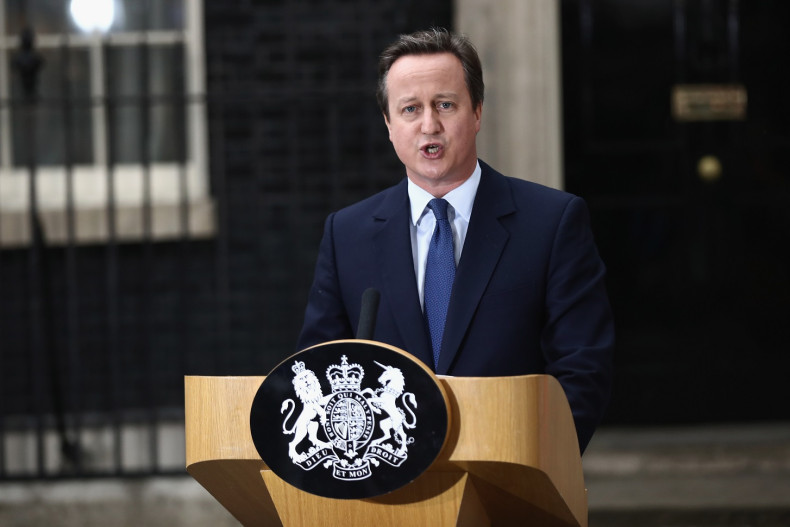 It outlined how the threat that Gaddafi posed to his citizens was "overstated", describing failures in encouraging France to attempt diplomacy after Benghazi had been saved. It also described how British post-conflict plans to stabilise Libya were not based on reality.
Earlier this year (2016), US president Barack Obama said that France and the UK had not done enough to "follow up" after the conflict. However, not enough was done to secure the £30bn worth of ammunition that fell into extremists' hands which were exploited by groups like Isis (Daesh).
"The international community's inability to secure weapons abandoned by the Gaddafi regime fuelled instability in Libya and enabled and increased terrorism across north and west Africa and the Middle East," the report said.