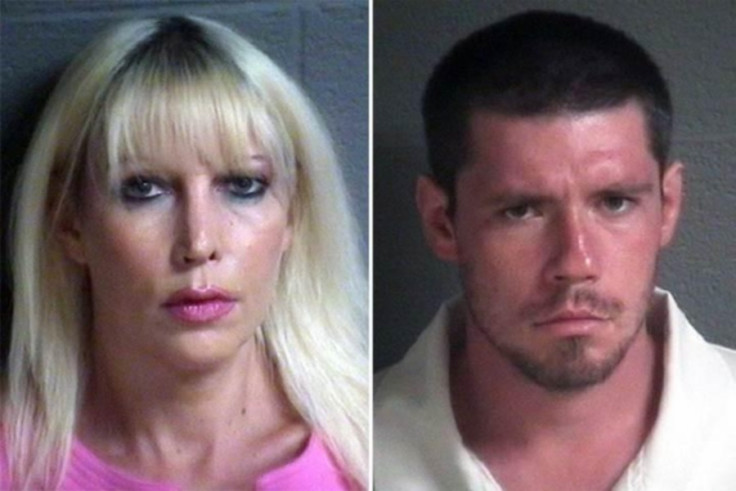 A 44-year-old mother and her married 25-year-old son have been arrested on charges of incest in the US state of North Carolina. Melissa Nell 'Missy' Kitchens and her son, Shaun Thomas Pfeiffer, from Weaverville, 80 miles west of Charlotte, each face a felony charge of incest.
It is alleged that the pair had sex in August 2016, with Kitchens arrested on Wednesday 7 September and her son arrested a day later. His Facebook page reveals that he is married and shows he is the father of a young son. However, it is unclear how the incest allegations came to light
WCNC.com reports that Pfeiffer also faces charges of indecent liberties with a child (from an incident that took place on 13 August), communicating threats, and being intoxicated and disruptive, according to warrants.
Pfiffer is being held on a $70,500 (£53,000) bail according to the warrants issued at the Buncombe County courthouse Friday. Kitchens, who is facing a sole charge of incest after a court appearance, is being held on $5,000 (£3,757) bail scheduled to reappear on 29 September at Buncombe County District court. The pair face up to three years in jail if convicted of incest alone.
In February 2015, Kitchens hinted at some family issues in a Facebook post. She said: "Can't get over How Handsome You Are and I'm about to Cry," she commented. "Things are Very Stressful and I Love You and I respect Any Decision --- As Long as your Happy and Safe...I miss you & wish I had more time (with) you."
On 8 September 2016, it emerged that an Oklahoma mother and her biological daughter who married each other are now facing charges of incest. Patricia Ann Spann, 43, and Misty Velvet Dawn Spann, 25, were arrested after authorities learnt of their marriage with a possible sentence of 10 years in jail.
It has also been reported that Patricia had married her son Jody Calvin Spann in 2008 but the marriage was cancelled in 2010 after Jody filed for an annulment citing "incest" as a reason.