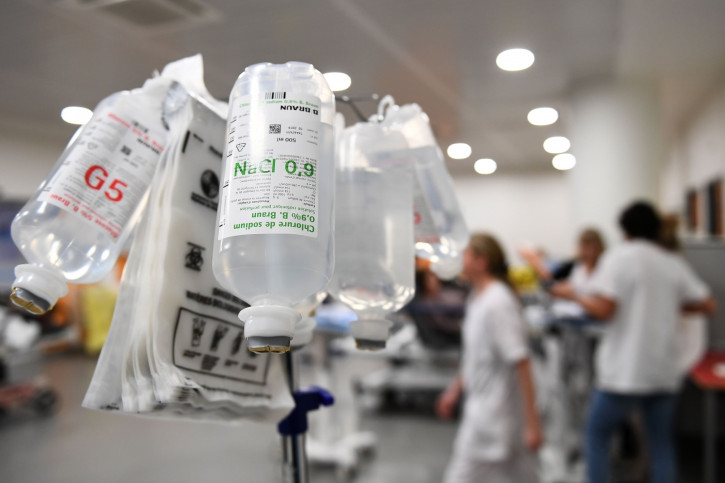 An insect was found in the intravenous fluid being administered to a five-month-old at a hospital in Seoul, South Korea, on Sunday (17 September). Health authorities are investigating the incident at the hospital.
The infant had been admitted to the Ewha Womans University Mokdong Hospital in western Seoul for urinary stone treatment. The parents of the baby found a tiny insect floating inside the plastic bag 14 hours after the child began receiving the IV feed.
The patient was put under close medical observation and underwent several tests, the hospital was reported as saying by the Korea Herald news website.
By Tuesday morning there were no signs of potential impact on the health of the patient, the hospital said in a statement.
The case has been reported to the Ministry of Food and Drug Safety for further investigation. The hospital has banned the administration of IV fluids to patients for the moment.
The patient's family has blamed the hospital staff for negligence and the poor hygienic conditions of medical equipment in the hospital.
The hospital, however, said that the blame must either be pinned on the IV bag manufacturer or the needle manufacturer. The insect could have got inside the bag during the manufacturing process, the hospital said, pointing out that it is nearly impossible for an insect to enter a sealed IV bag through a needle.
Until date there have been no reported cases in the country of insects being found inside an IV bag, the Ministry of Food and Drug Safety and the hospital said.