A huge, futuristic vessel based on Jules Verne's Twenty Thousand Leagues Under the Sea will be able to explore the ocean and seas indefinitely, should it reach its funding target of $48m (£28.6m).
The SeaOrbiter, designed by French architect Jacques Rougerie, will stand at about 60m tall and has been described as a spaceship for Earth's oceans.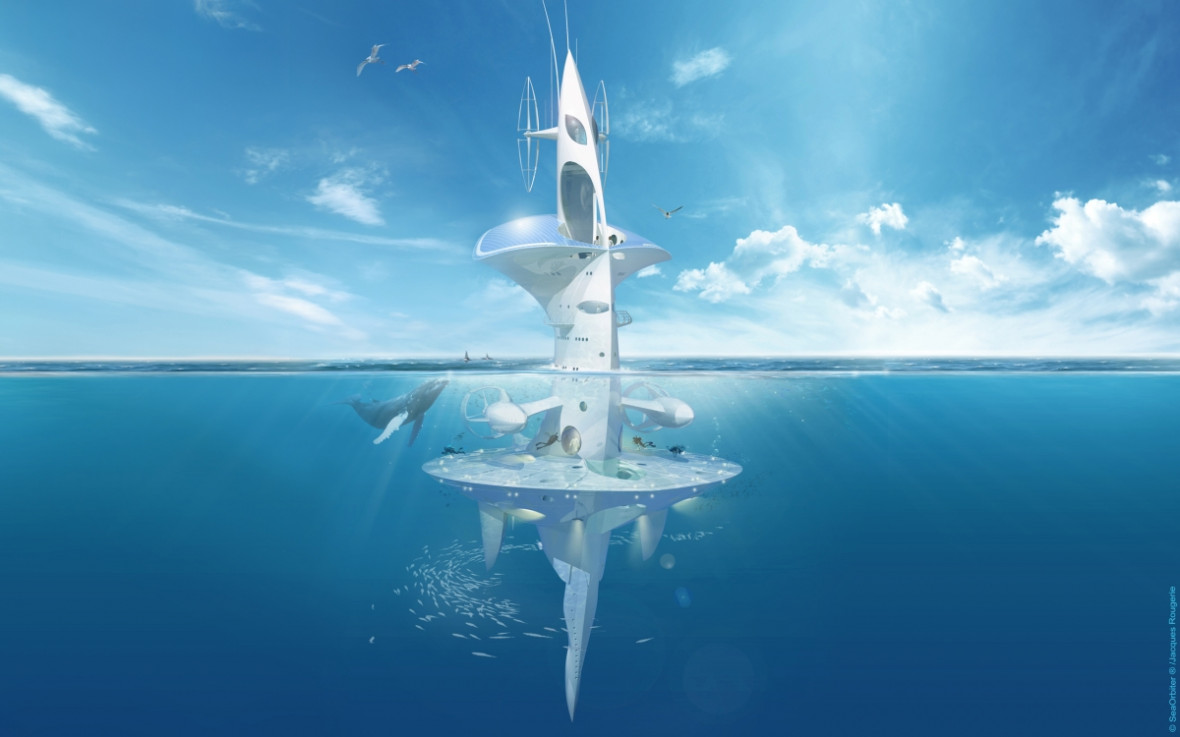 It is estimated that 95% of the world's oceans remain unexplored and the SeaOrbiter would serve as a 24-hour laboratory and exploration vehicle used to search for lost civilisations, new species of sea creature and ancient wrecks.
The ship would run on solar and wind power, meaning it would be almost entirely self-sustaining and could observe life below the ocean surface for long periods of time.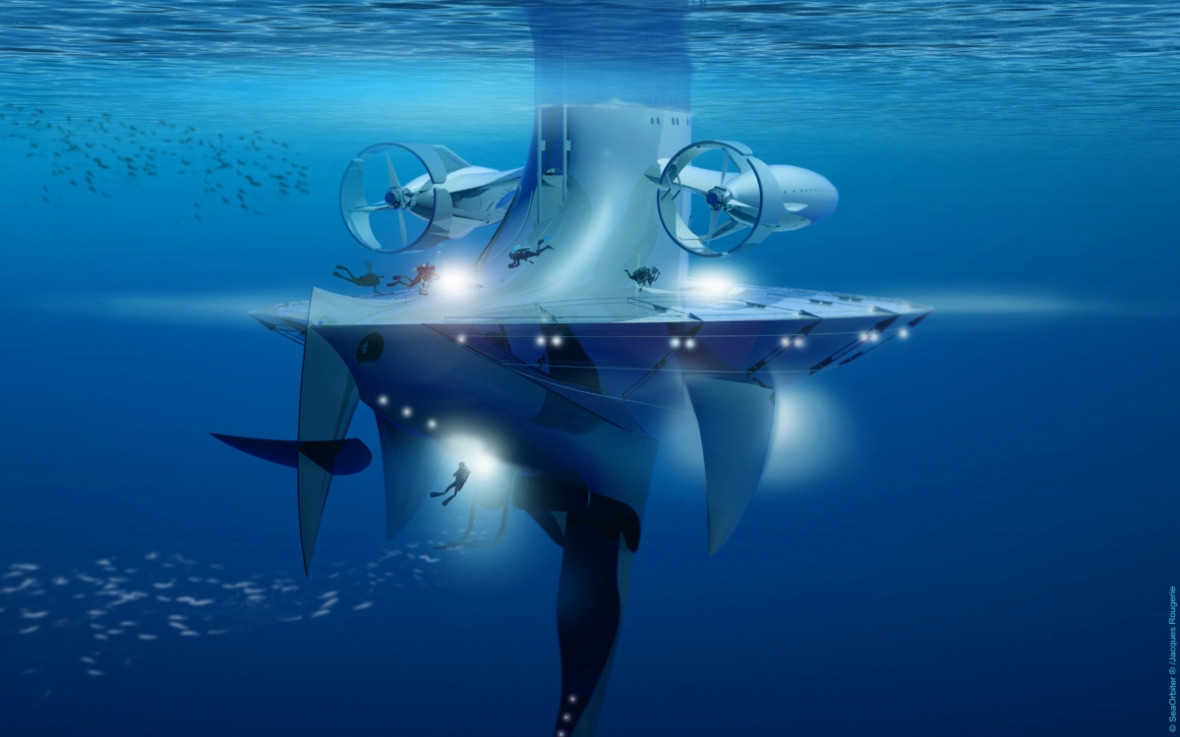 The vessel would provide a home for up to 22 crew members and there would be a laboratory, space simulator and a diving drone that can reach depths of up to 6,000m. SeaOrbiter also boasts a silent mode so as not to disrupt underwater ecosystems.
Above sea-level, the vessel will have a state-of-the-art communications system, a look-out deck, wind turbine and solar panels. Just below the sea level would be living quarters, complete with a captain's room and VIP cabin.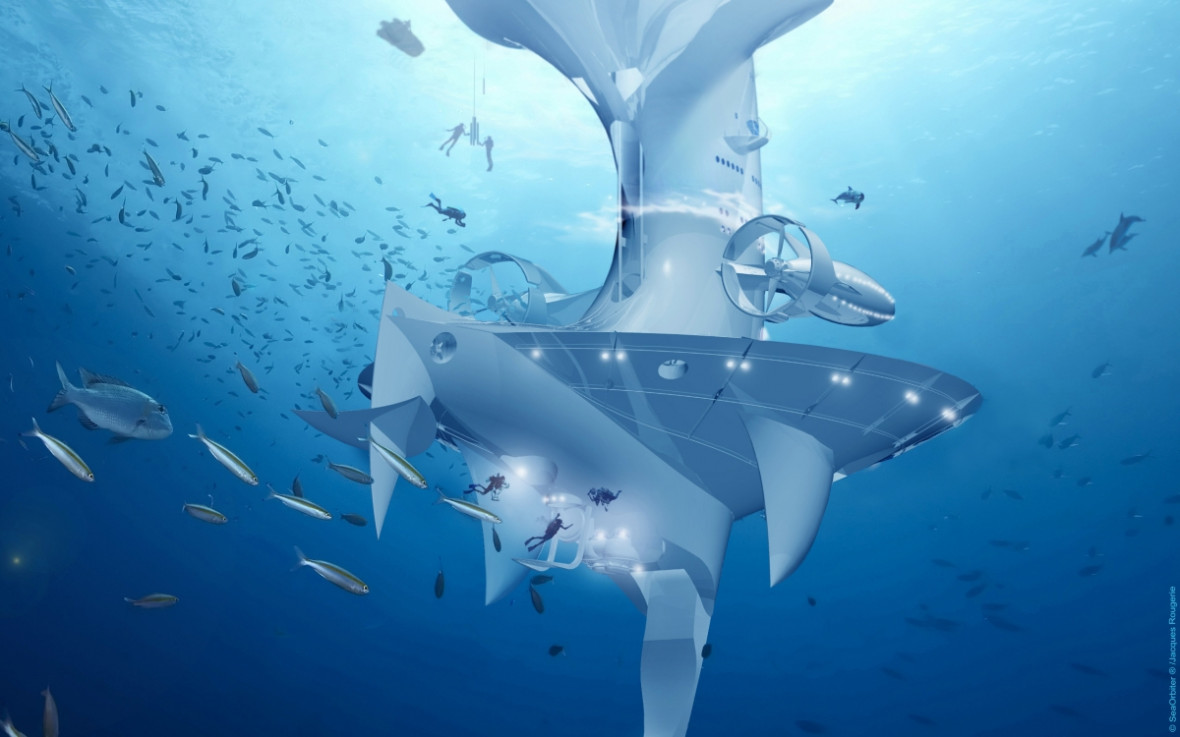 SeaOrbiter currently has several high profile supporters, including Prince Albert II of Monaco, former Nasa administrator Dan Goldin and Jean-Michel Cousteau, the President of the Ocean Futures Society and eldest son of Jacques-Yves Cousteau.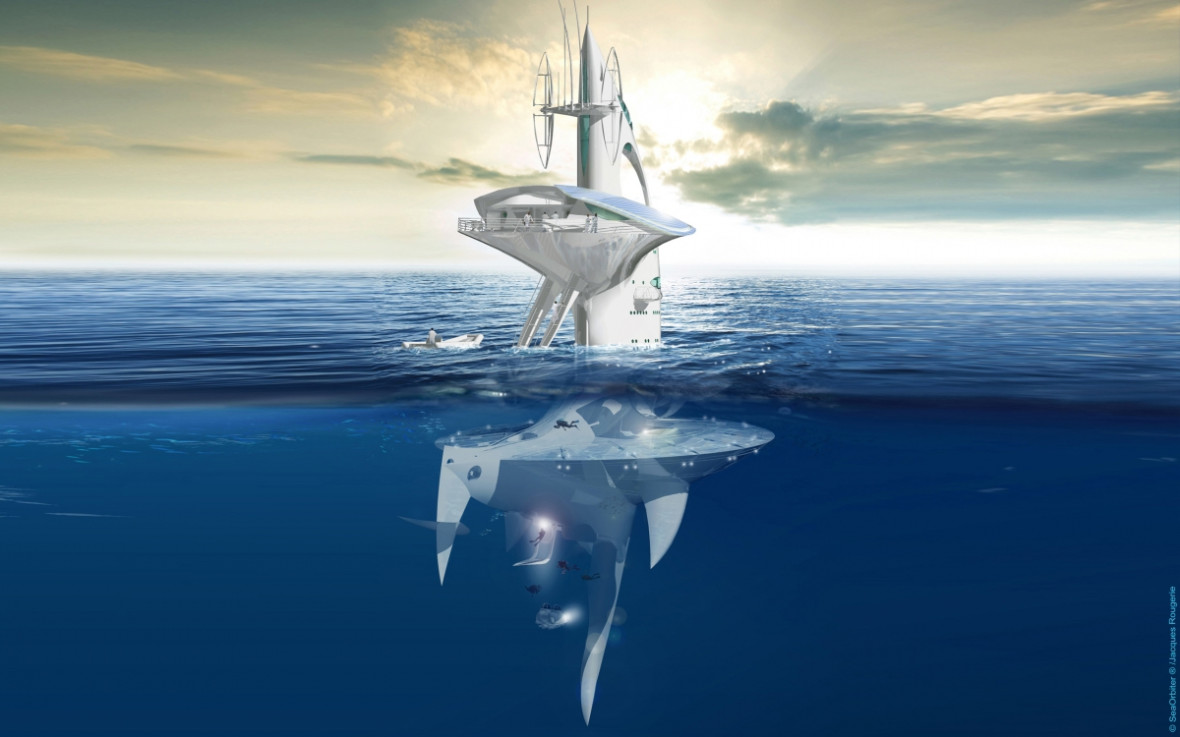 Discussing the project, Cousteau said: "SeaOrbiter is the first of a new generation vessel giving people a new perspective on the undersea world. Its original design and observation capabilities will give each one of us a chance to dive in mid ocean with an intimacy never before achieved.
"From this new adventure, SeaOrbiter will be able to present compelling evidence for its scientific arguments and communicate more persuasively in its vast education project to raise awareness and promote the vital task of marine conservation.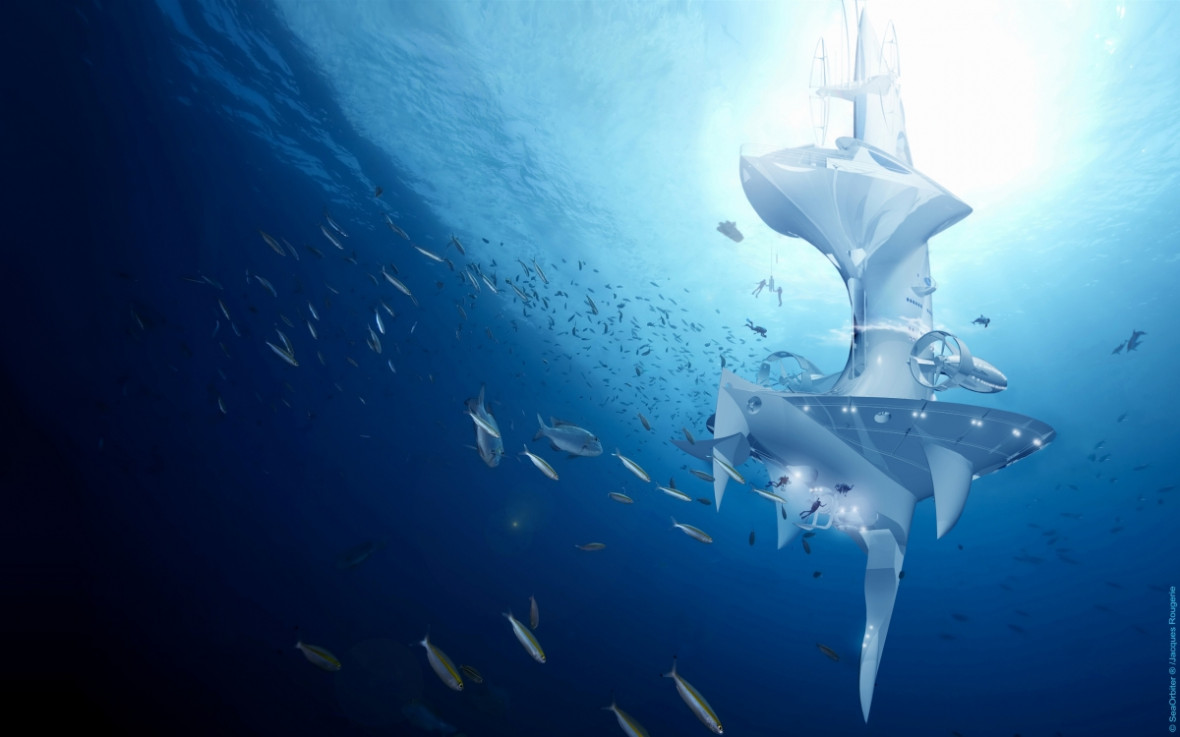 "Never since the great Cousteau adventure has there been such unique opportunity to reveal and draw people's attention to the fragility and indeed the richness of this environment in which there is still so much to be discovered."