There is much mystery surrounding the end of Tara Palmer-Tomkinson's life as she was found dead at the age of 45 in her London residence on Thursday (8 February).
What is known of her situation is that she was diagnosed with a benign brain tumour, had a history of drug and alcohol dependency and was suffering from a rare auto-immune disease at the time of her death.
And though the 90s It girl was said to be frail and "frightened" for her life as mortality stared her in the face in the last year of her life, she'll long be remembered for her warm personality, TV appearances and affiliation with the British Royal Family.
Her parents Charles and Patti would often entertain senior royals at their 1,200-acre estate in Hampshire, including the socialite's godfather, Prince Charles.
Palmer-Tomkinson also caused a furore for cheekily kissing Charles on the cheek on a 1995 skiing trip to the Klosters, but later revealed that she was merely thanking him for the holiday and that she had kissed him every day since the age of four.
Along with being spotted on ski trips with young Princes William and Harry, Palmer-Tomkinson's close relationship with the British Royals came into the media spotlight during an interview in 2012. The TV star divulged her love advice to Kate Middleton when she briefly split with Prince William in 2007.
Palmer-Tomkinson told years later that during the Duke and Duchess of Cambridge's separation, she reassured Middleton at the time and told her that he'd be back "once he realised what he was missing."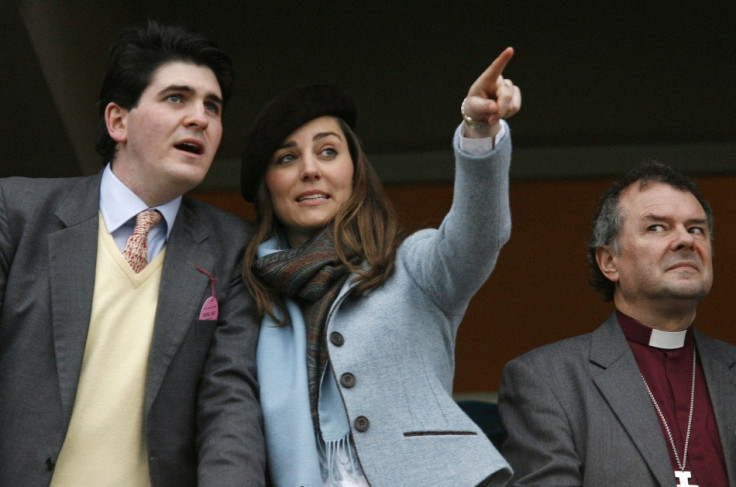 She also spoke of the duchess in a heartfelt interview with the Daily Mail five years ago, stating: "The Duchess of Cambridge is fab, isn't she? She is doing such a good job.
"She is beautiful and capable, sort of super-grounded, but really fun too. I first met her ages ago at Klosters and I always thought she and William were so good together."
She continued: "We have had lots of fun nights in relaxed situations and when they briefly split up I said to her, 'He'll be back, don't worry.'
"She and her sister Pippa came to my brother's book launch during the split and people were being kind of horrible to her, but I knew William would be back as soon as he realised what he was missing out on.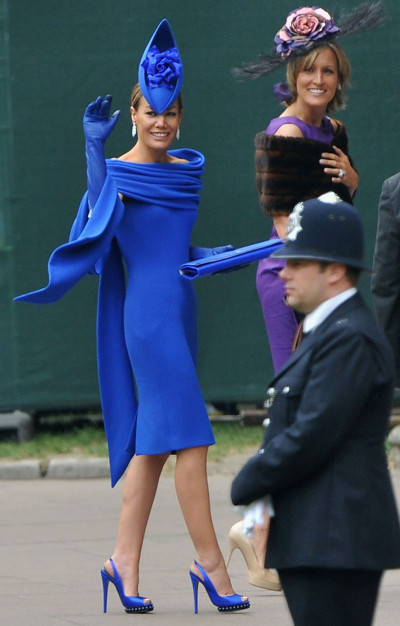 Continuing to praise the duchess and reveal how close they were, Palmer-Tomkinson said she was "proud" of her. She added: "I think she has done something amazing – I am really proud of her. Whenever I see her on the cover of another magazine I smile. She reminds me of his mother – something about her eyes."
The I'm A Celeb star was particularly close to William and Harry, confirming that by saying: "They are lovely, naughty boys. There is a complete code of trust there, a code that says, 'Zip it and treasure it'. I have a thing about trust: it is priceless."
Just five days before her passing, workmen in the flat below Palmer-Tomkinson's penthouse heard a loud crash from inside on Friday, and claim to not have seen her since.
It has also emerged that doctors had cleared her of brain cancer, but she was also known to be suffering from a rare and debilitating auto-immune condition.