Plus-size model Ashley Graham has sent fans into a frenzy once again, wowing in lingerie in an entertaining Instagram clip.
The 30-year-old US fashion star found a very interesting way of promoting her new lingerie line on the social media platform, singing along to Shania Twain's That Don't Impress Me Much into a gold microphone.
The magazine cover girl proudly shows off her curves in the clip by sporting a grey two-piece from the range, oozing glamour with her bronzed makeup and wet-look hairstyle.
Graham captioned the video: "Everyday Sexy Essentials Lingerie Collection, now available - link in bio #ashleygrahamlingerie X @additionelle", which was met with tonnes of comments from her 6 million followers.
One person wrote: "You are an inspiration to all curvy women of the much ❤️ ❤️♥️", while someone else added: "God you're just awesome girl!! "
A third put: "Such a beautiful, confident, inspiring woman! ❤️".
Graham's latest design venture is for Addition Elle, which is aimed at plus-size women and features on-trend clothing from activewear to underwear.
The model's latest body-positive and carefree Instagram offering comes after she told People that she refuses to get anxious about what she posts, because it is just a waste of time.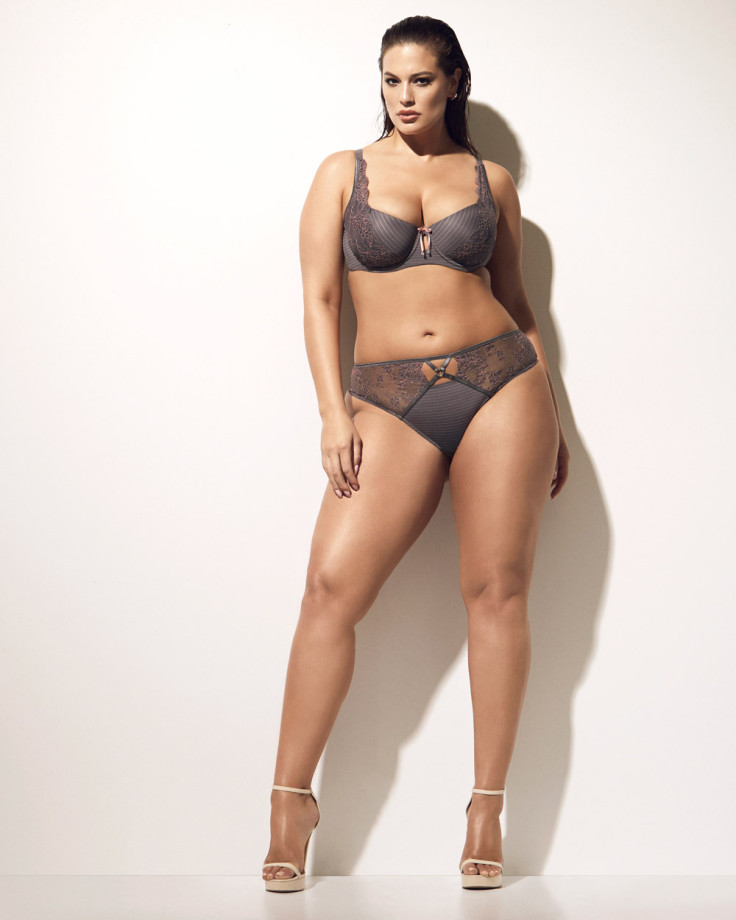 She told the publication: "I'm being my real raw self and that's what I always preach anyway. What you see is what you get.
"I always say be anxious for nothing because if this is my social media, if this is a platform for me to really get the word out and get my brand out then why am I gonna be anxious about it?"
Graham also doesn't feel threatened by other social media beauties, claiming she follows "all the models" because it is "great to see what everybody is doing".
She also said that her favourite is Kathy Ireland, revealing: "I wouldn't say that her Instagram is the best, necessarily, but I follow her because she's so business savvy. She posts her products, she doesn't post her personal life."