Porn on Instagram: Millions of nude pics and x-rated movies hidden using Arabic hashtags
Instagram users are hiding over a million porn films on the app using Arabic and umlaut symbols.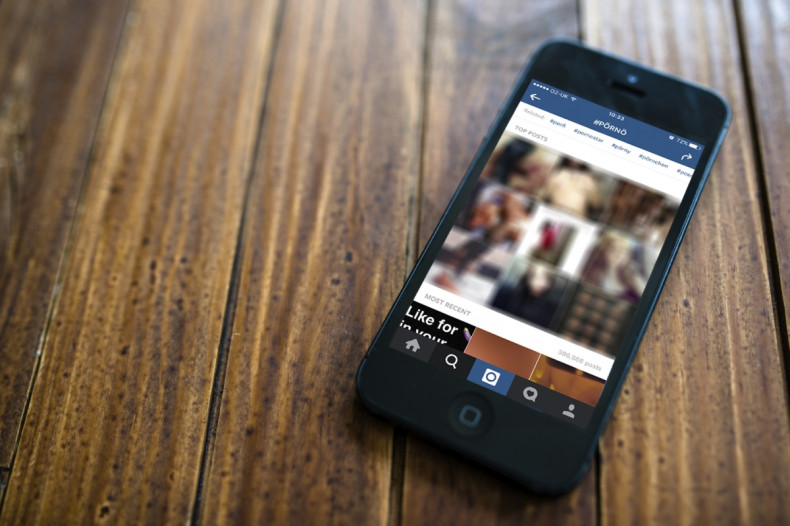 When there's a will, there's a way – crafty users have found a way to share over a million explicit pornography film clips and pictures, as well as advertising online sexual services on the popular photo-sharing app Instagram.
In 2015, Lebanese hacker, blogger and YouTube vlogger Jed Ismael highlighted the fact that some Instagram users in the Middle East were using hashtags like the Arabic word for movie, "افلام", to mark sexually explicit content so that it could be found on the app, while avoiding detection from Instagram's moderators. Ismael found over one million videos hiding on Instagram.
After Ismael published his article, Instagram grew wise to this technique and also seems to have blocked other sexually explicit single-word phrases in Arabic including "f**k", "c**t", "b***h", "w***e", "porn" and "porn movies".
IBTimes UK conducted our own search on Instagram and found that the photo sharing app's moderators had made it impossible to find pornographic content using any Arabic explicit single-word phrases or strings of these phrases grouped together. However, if you search for sexually explicit English phrases that replace the vowels with umlaut symbols (Ö), you could still locate the same videos.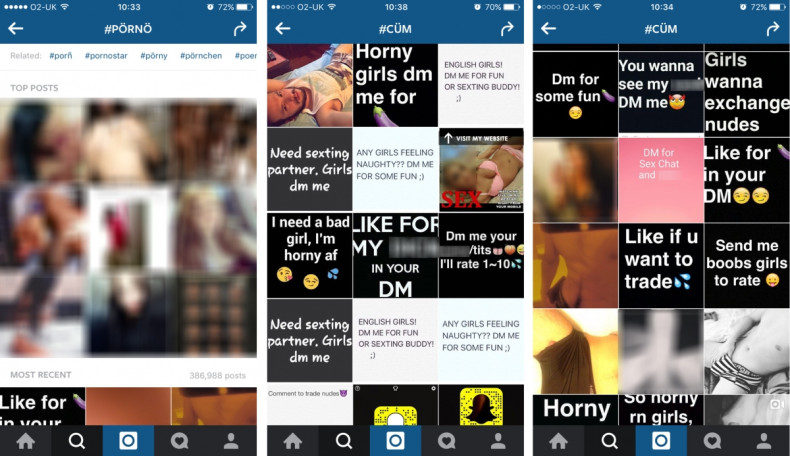 Some of the videos appear to be taken from professional pornographic productions, while others look like they have been shot using smartphone cameras. The same searches also turn up Instagram accounts set up by Arabic users specifically to teach people how to game Instagram – the users post images with Arabic text phrases embedded into them, so that only people who can read the language can understand how to search for the content.
The same accounts also helpfully link to pornographic hashtags still hidden on Instagram that consist of extremely long strings of Arabic characters, and when you click on these links, the search shows not just pornographic videos, but also pictures of women in low cut tops that could have been stolen from actual user accounts.
On top of this, there is also a plethora of sexual solicitation ads being posted as well, which include men taking pictures of their private parts; posts inviting users to log onto the self-destructing messenger app Snapchat for sex chats; and posts inviting users to sext (sex text) over Instagram and other services.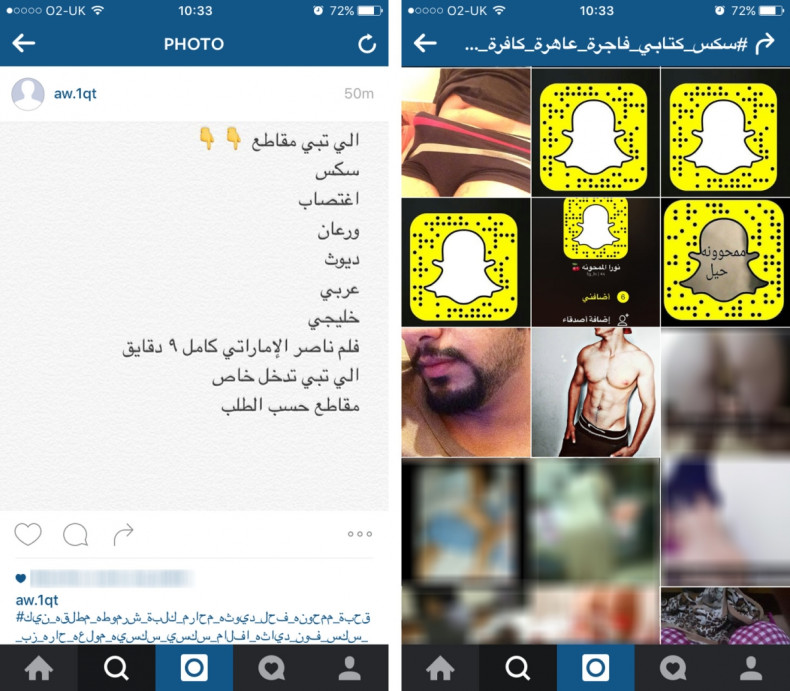 The technique for hiding sexual content on public social media networks is not an uncommon one – in February 2015, it was discovered that users were hiding porn movies on YouTube by imputing titles made from randomly-translated Gaelic words.
Also, in January 2015, the phrase #EggplantFriday officially entered the urban dictionary after thousands of men sought to use the hashtag to post fully-clothed close-up pictures of their trousers, with their "aubergine" clearly defined. Sadly, this hashtag too was quickly pulled by Instagram too and all accounts made for this purpose continue to be blocked on the service.
Instagram told IBTimes UK: "We have zero tolerance for pornographic content. We invest in extensive controls, easy reporting and the best available technology to flag and swiftly remove violating content and accounts.
"As well as these tools, we also have hundreds of people in our Community Operations team, ready to provide support 24/7, across the globe and in over 30 languages. We regularly monitor for trends and are always improving our systems to provide a better experience for our community."