The hobbyist inventor of the 'Scarlett Johansson robot' has decided to release a handbook teaching others how to build their own android companions at home, too.
Ricky Ma, 42, a product designer from Hong Kong, made international news in April when he debuted Mark 1, a humanoid robot that was a dead ringer for Johansson and could be animated to move and speak just like her. Impressively, Ma made the robot all by himself in a year and a half, spending $50,000 (£35,000) and teaching himself computer programming, electrical engineering and robotics in the process.
Not resting on his laurels, now Ma wants to release a step-by-step handbook that would enable others with an interest in robotics and humanoid androids to make their own. And although the Mark 1 was never designed for the adult market, Ma sees a huge potential in creating a DIY sex robot industry in China, where the sky's the limit, as long as you have the interest, patience and funds to put into making your own robot companion.
China could be a big market for DIY sex robots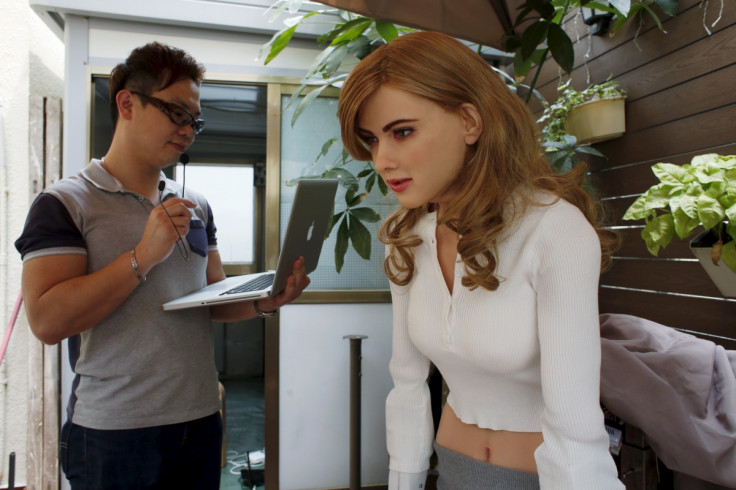 "Many people feel very alone and some people are not skilled at communicating with girls or boys," Ma told the South China Morning Post. "I don't think they should fall in love with robots but [having a robot companion] could help them psychologically."
Ma had always wanted to build a robot and eventually he decided to just do it. To that end, rather than create a simple robot like the many inventions that have sprung up around the world in the past three years, he decided to utilise state-of-the-art technologies – 3D printing the robot's body, giving it realistic skin and facial features made from silicone, as well as individual facial motors enabling her eyebrows and the "muscles" around her eyes to move, relax and tense.
"I figured I should just do it when the timing is right and realise my dream. If I realise my dream, I will have no regrets in life. During this process, a lot of people would say things like, 'Are you stupid? This takes a lot of money. Do you even know how to do it?' It's really hard," Ma told Reuters at the time. "When you look at everything together, it was really difficult."
Famous humanoid robots around the world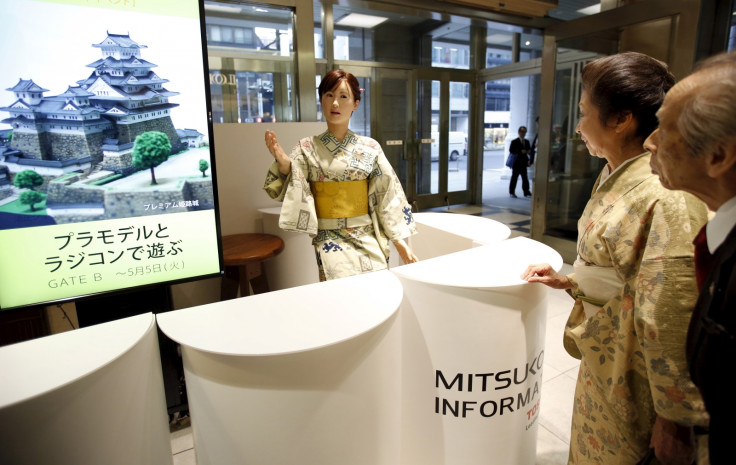 Other than the Mark 1, the most famous humanoid robots in the world right now reside in the National Museum of Emerging Science and Innovation (Miraikan) in Tokyo. Developed by renowned Japanese robotics expert Hiroshi Ishiguro, a professor at Osaka University's Department of Systems Innovation who has been developing robots for over 20 years, Otonaroid and Kodomorid are an adult female android robot and a female child robot who look almost exactly like the humans they were modelled on, and are meant to make people re-examine what it means to be human.
Ishiguro has also worked with Toshiba to develop ChihiraAico, a Japanese woman hostess robot, who was trialled as a receptionist in an uptown department store in Tokyo in April 2015, and Shanghai Shenqing Industry (SSI) to build a female robot called YangYang, who resembles a middle-aged woman and is able to talk, move its head, shake hands and even hug a human.
Then there is China-based firm Hanson Robotics, which has been making waves with its artificially intelligent technology that uses cameras and computer algorithms to allow its robots Han and Sophia to detect and understand people's facial expressions, as well recognise individuals and hold a conversation and respond appropriately with its own expressions.