Intel denies accusations of supporting sexist harassment campaign #Gamergate
IT giant pulls ads from industry website Gamasutra in response to article criticising sexist video gaming culture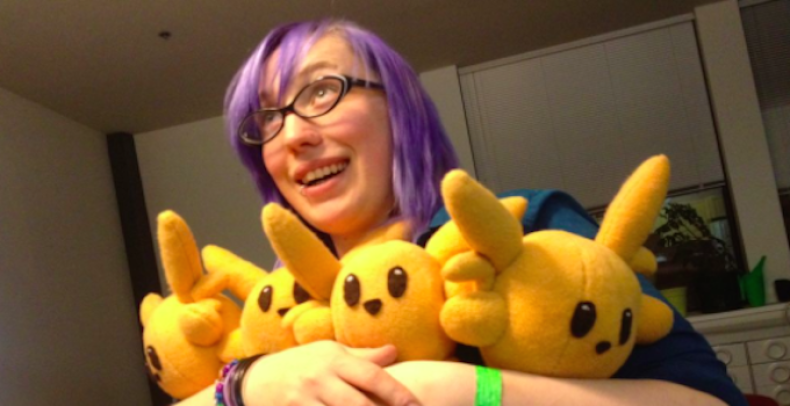 IT giant IBM has pulled advertising from video game industry news site Gamasutra after complaints from 'Gamergate' supporters.
On 28 August Gamasutra published an article by video game commentator Leigh Alexander arguing the video game industry needs to stop focusing on the 'gamers' audience – commonly seen as being young men – and to start releasing games that appeal to wider audience.
After the article was published, IBM was swamped by emails from supporters of Gamergate demanding the company stop advertising on the site.
Following the campaign, Intel ended a sponsorship campaign on Gamasutra, promoting its experimental interface system RealSense, early.
"Intel has pulled its advertising from website Gamasutra," Bill Calder, Intel spokesperson told the website ReCode. "We take feedback from our customers very seriously especially as it relates to contextually relevant content and placements."
The email campaign was organised through social media, under the name 'Operation Disrespectful Nod'.
The microchip manufacturer obliged, and is now facing criticising for supporting sexist campaigners.
How predictable: @intel offers hollow, spineless non-apology for caving to #gamergate pressure...on a Friday evening. Intel issues apology after backlash from #GamerGate opponents | The Verge

— Ragnar Tørnquist (@RagnarTornquist) October 4, 2014
Intel: "We don't support misogynistic groups, which is why we've decided to continue bowing to their demands" Intel Issues Statement on Gamasutra Advertising SIGH

— Joe Clay (@17cupsofcoffee) October 4, 2014
Intel: "when we took the misogynistic side in this debate, we weren't taking sides and we're not misogynists" Intel Issues Statement on Gamasutra Advertising

— Ryan Cramer (@secularcoding) October 4, 2014
Intel has denied this was its intention in a press release.
"We recognize that our action inadvertently created a perception that we are somehow taking sides in an increasingly bitter debate in the gaming community," said the release. "That was not our intent, and that is not the case. When it comes to our support of equality and women, we want to be very clear: Intel believes men and women should be treated the same."
Despite Intel denying its withdrawal of advertising indicated support for Gamergate, the campaign's supporters are viewing it as a victory.
What is Gamergate?
"Gamergate" is the nickname given to a campaign of harassment of female video game industry journalists and developers, and their supporters, masked as a campaign against journalistic corruption.
In August, an ex-partner of independent video game developer Zoe Quinn accused her of exchanging sexual favours for positive reviews of her video game Depression Quest by gaming journalists.
Despite the allegations being proved false, a vocal group of gamers began to harass Quinn.
Quinn, a professional video game developer, was forced to move out of her home after receiving death and rape threats, and has been the victim of "revenge porn" postings by another ex-partner.
Quinn's family, supporters, and other feminist commentators, have also been subjected to organised abuse and harassment, which is continuing.
The Gamergate harassment campaign is organised through social media outlets including Reddit, Facebook, Twitter, and Tumblr, as well as the social code repository GitHub.