Interest rate cut is welcome news for homeowners but not everyone will be better off
Bank of England's decision to cut interest rates is welcome news for homeowners, but it will do little to make life easy for first-time buyers.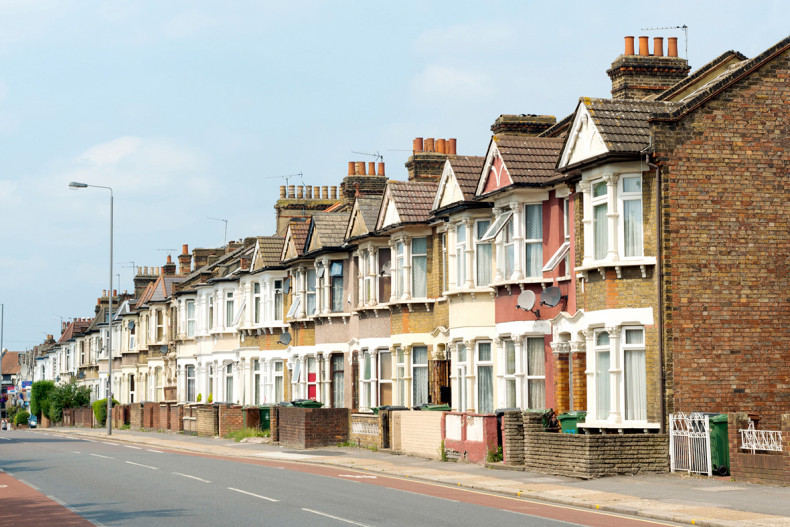 The UK's mortgage market was given a boost by the Bank of England's decision to cut the country's benchmark interest rates by 25 basis points to a new record low of 0.25%, thereby lowering it from the previous low of 0.50% where it had been since March 2009.
Dragged down to that level by the global financial crisis over seven years ago, the Bank's Monetary Policy Committee (MPC) decided on 4 August 2016, that a further cut was warranted to soothe a jittery post-Brexit UK economy.
The MPC has actually gone to great lengths to ensure that benefits of the rate cut are passed on, by announcing a new Term Funding Scheme (TFS) to reinforce the pass-through of the cut.
Yet, even it admitted: "As interest rates are close to zero, it is likely to be difficult for some banks and building societies to reduce deposit rates much further, which in turn might limit their ability to cut their lending rates."
Simply put, some mortgage providers are lending at record lows, with very competitive tracker and fixed-rate products already in the market.
Last month, Coventry Building Society offered the lowest 10-year fixed mortgage at a rate of just 2.39%. Yes, you read that correctly, a 10-year safe-haven product, albeit one that is only available to those able to fork up a 50% loan to value (LTV) or deposit for the property, and willing to pay a £999 fee.
HSBC also has a 10-year fixed mortgage product at a rate of 2.79%, with no fee but a higher LTV of 70%. Of course neither of these products, or for that matter 10-year fixed rates, are for everyone.
For the average customer on a 2-3-year tracker mortgage, of which there are 1.5 million, there would be near instant relief following the interest rate cut. Major lenders have confirmed to IBTimes UK that their 0.25% reductions for tracker mortgages would be in place by 1 September, while Barclays has already applied the reduction.
A 0.25% cut, if passed on to customers, is likely to lower instalments for repayment mortgage rate holders with outstanding 25-year mortgages in the range of £165,000 to £200,000 by £19 to £25 per month.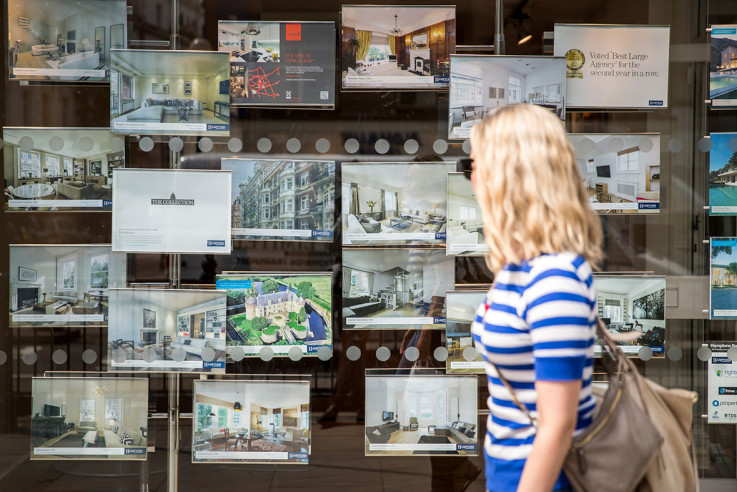 Estate agent notices on the high street
Getty Images
In the case of tracker mortgages, the small print obliges lenders to respond. However, benefits to 3.5 million standard variable rate (SVR) product holders is less than clear.
Their rates may be in line with the bank rate, but the onus of passing a cut to mortgage account holders is down to individual providers.
Furthermore, with some already providing mortgages at record lows, a further cut would result in an unpalatable dive below the minimum floor rate, i.e. a level below which they would not be prepared to go regardless of where the headline interest rate was. It would become clear over the coming weeks and months how much those on SVRs will benefit. Additionally, the cut, unlike tracker mortgages, would not arrive as quickly as some would hope.
Meanwhile, the fixed-rate market remains as competitive as ever and may not see much lower rates either. In June, HSBC launched what was described by Moneyfacts as the first sub-1% two-year fixed rate mortgage, at 0.99% with a £1,672 mortgage and valuation fee, and a 40% LTV.
There is very little room for such products to be any cheaper. Hidden in plain sight of course, is the fact that the mortgage market's competitiveness remains heavily skewed in favour of existing homeowners.
On paper, a rate-cut should make mortgages cheaper. However, higher deposit criteria and shortage of housing stock means first-time buyers would continue to feel priced out of the market. For instance, the above mentioned deals, while attractive, require a very high deposit. A lower 10-15% deposit sees rates for all products climb to the 1.49% to 1.60% range, and in some cases as high as 3%.
As such, the Bank of England's latest decision would do little to change the scenario for first-time buyers. Those on tracker mortgages can of course smile all the way to the bank.
---
Gaurav Sharma is the Business Editor of IBTimes UK. He has been a financial journalist for over 15 years, with a core specialisation in macroeconomics and commodities. Follow Gaurav on Twitter here.
---