Right at the start of the trading week (18 July 2016), the London market was greeted by news that the crown jewel of the UK technology sector – ARM Holdings – would soon have a Japanese owner. With customary aplomb some market commentators pegged the takeover's attractiveness to a post-Brexit fall in the value of the pound.
However, that would be an oversimplified explanation. Corporate stars and thinking have to align followed by a reconciliation of the viability of the deal versus headline advantages in order for a successful bid launch. In going for the Cambridge-based ARM, SoftBank has bagged an innovative company that sees the microchips it designs dominate smartphones by myriad manufacturers.
It is also a testament to how valued UK-based technology companies are. HP's bungled takeover of Autonomy and Qualcomm's of Cambridge Silicon Radio came some five years before the current depreciation in the value of the pound.
To quote Masayoshi Son, chairman and chief executive of SoftBank: "This is one of the most important acquisitions we have ever made, and I expect ARM to be a key pillar of SoftBank's growth strategy going forward.
"We have long admired ARM as a world renowned and highly respected technology company that is by some distance the market leader in its field. ARM will be an excellent strategic fit with the SoftBank group as we invest to capture the very significant opportunities provided by the internet of things."
Despite being pressed, Softbank did not explicitly flag up the pound's decline as something that made ARM more attractive. My belief is that even if the pound had not taken a post-Brexit hit, Softbank or perhaps another suitor would have still queued up for ARM, viewing the latter as a natural fit.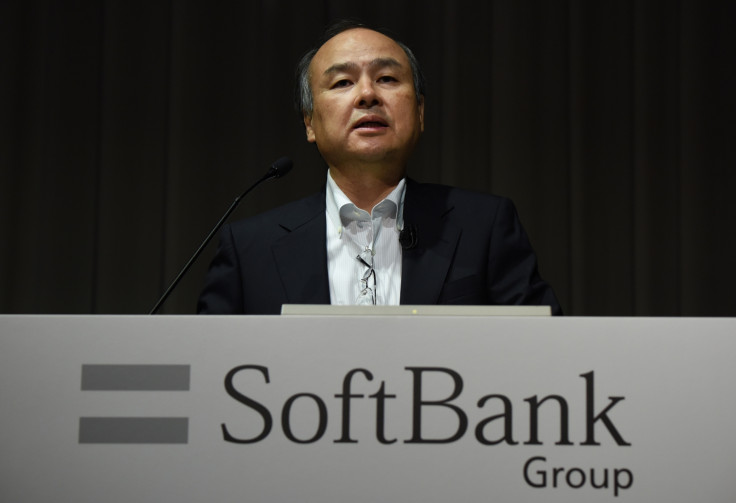 The company has high hopes for its Internet of Things program which would see microchips becoming central to a whole range of appliances that could communicate with wider electronic environment. By that argument, one the most recognisable designer of chips is ARM.
It is why Softbank has broken the Japanese record for an overseas bid for ARM. Where the pound's weakness does come into play would be the sweetener the suitor is offering to the government. In Softbank's case that is a promise of doubling investment and jobs which would cost it less in dollar value terms.
Agreed that Softbank's £24bn takeover, which comes to $32bn at current exchange rates, would have been pricier at $35bn had the agreement been reached on the eve of 23 June 2016 referendum. The said difference might sound like a lot, but it is small change in the world of big ticket takeovers. Furthermore, the dollar isn't the currency of choice for SoftBank's headquarters. That would be the yen.
As Laith Khalaf, senior analyst at Hargreaves Lansdown, points out: "The ARM takeover doesn't look like a Brexit baby, because the company is actually more expensive in yen terms than it was on the day of the referendum vote.
"Almost all of the company's revenues come from overseas, so as the pound has fallen, the share price has risen sharply. That won't stop UK-based investors popping the corks though, they have now seen a 67% rise in the value of their shares since referendum day."
The latter bit merits closer examination. As IBTimes UK reported prior to the EU referendum, money managers were recommending buying into UK stocks should there be a vote in favour of Brexit. That's because the biggest five on the FTSE 100 – Shell, BP, HSBC, British American Tobacco and GlaxoSmithKline – are all internationally focused, but have their shares valued in a currently lower sterling.
Additionally, while big ticket buyouts dominate headlines, it's the mid-tier deal flow that needs to pick up before we can safely say that a lower pound is inducing more takeovers. By that argument, its EnQuest's offer of a 20% stake in a North Sea oilfield to an Israeli conglomerate for a $20m (£15.1m) advance could be a more appropriate harbinger of things to come.
Any foreign bidders sizing up UK assets would have to reconcile the advantages of a weaker pound versus the economic uncertainty thrown up by the referendum result. It is the domestically focused midcaps and blue chip housebuilders that have suffered the biggest drop in valuation leaving them potentially vulnerable to takeovers.
Hence, a potential foreign suitor would need to do some serious thinking, even if, as some would suggest that Softbank's takeover of ARM marks the starting point of a lower pound induced merger and acquisitions spree targeting UK Inc.
---
Gaurav Sharma is the Business Editor of IBTimes UK. He has been a financial journalist for more than 15 years, with a core specialisation in macroeconomics and commodities. Follow Gaurav on Twitter here.
---