World number four Alexander Zverev responded to recent criticism that there was something wrong with the younger stars if Rafael Nadal and Roger Federer were still winning trophies.
Nadal and Federer have both had career renaissances in 2017 as they split the four Grand Slams between themselves in nostalgic fashion.
The longtime rivals have also won a combined 13 titles and currently share the top-two places in the ATP tennis rankings. In terms of rankings points, they will start 2018 far ahead of the rest of the Tour.
They were no doubt helped by the absences of Novak Djokovic and Andy Murray, but former world number one Marat Safin recently questioned why the younger players were not winning more trophies.
"If Federer and Nadal are still winning, I think there's something wrong," Safin said. "I don't see any upcoming superstars today.
"I'm not saying that our times were the best, but when I was growing up, players were winning ATP tournaments at 16, 17 and 18. Now, players are only just starting to be pros at the age of 25. I don't know why that is."
20-year-old Zverev has since hit back at Safin's criticism with an Instagram story simply stating, "Interesting."
The German prospect achieved a career-high world number three ranking in 2017 thanks to his five ATP titles — the most for any player apart from Nadal or Federer in the calendar year.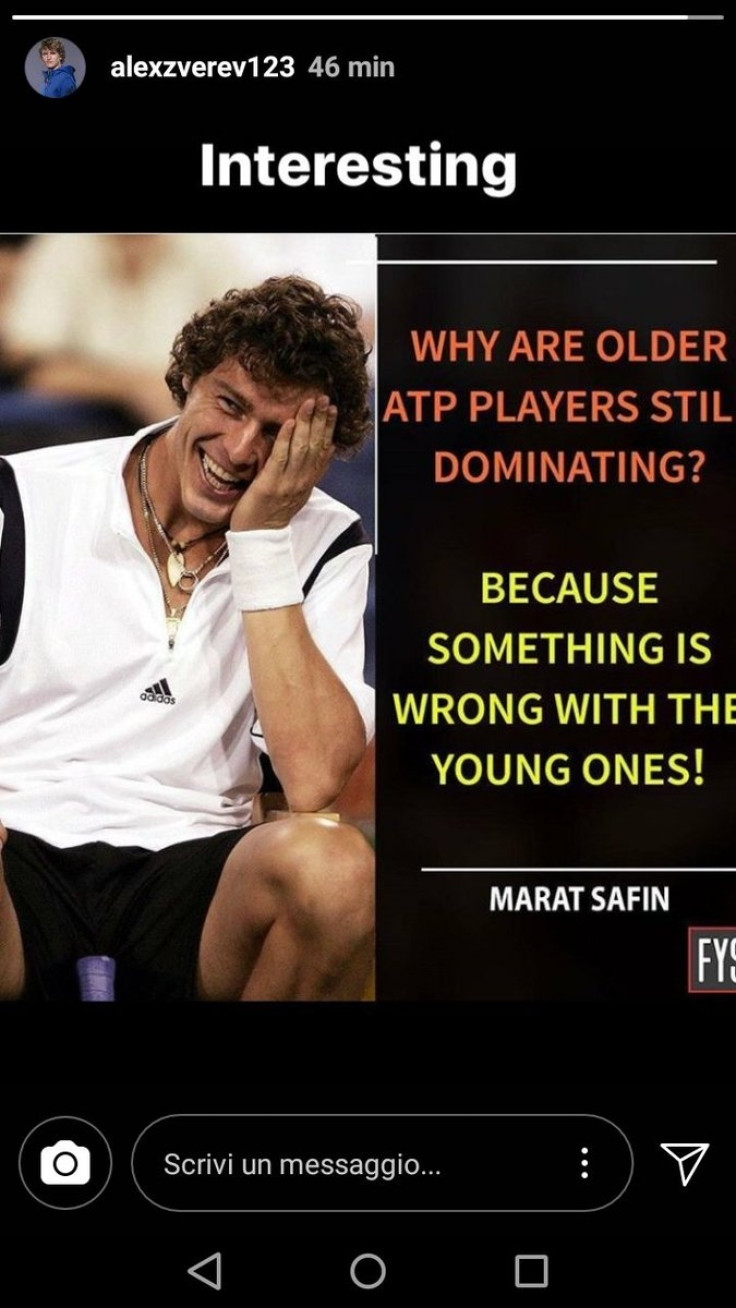 Zverev also won his first Masters 1000 title as he ended the year as world number four. Incidentally, Safin recently picked him as the player most likely to succeed Nadal and Federer.