World number 38 Alexandr Dolgopolov has detailed the differences between Rafael Nadal, Roger Federer and Novak Djokovic from his experiences while playing against the trio.
The Ukrainian has played against the legends 19 times in his career, but has just managed two wins against them, both of which came against Nadal back in 2014 and 2015 on non-clay surfaces.
Having played the world number one twice this year, losing to the Spaniard in straight sets in Brisbane and the US Open, Dolgopolov stated that Nadal's left-handedness plays a huge role in his victories.
"Rafael Nadal's strengths are a frenzied spin and the fact that he is left-handed," Dolgopolov told Telegraf.com via Tennis World USA. "Due to this rotation, he does not need to do anything else in half of the matches.
"He rotates to the left of the opponent and most players simply cannot cope, who do not have a very good left. Nadal won many matches due to one tactic – to play left with one hand.
"On the grass with it [is] easier to play, its rotation does not have such an effect as on the ground or on the hard [court]. On hard, when I celebrated the victory, I was just very confident, I was in shape, before that I had a great two tournaments and that's how it was."
As for Federer, Dolgopolov has lost all five of his meetings against the world number two. He played the Swiss ace twice in 2017 and struggled to cope with him yet again, most recently in the Shanghai Masters in October.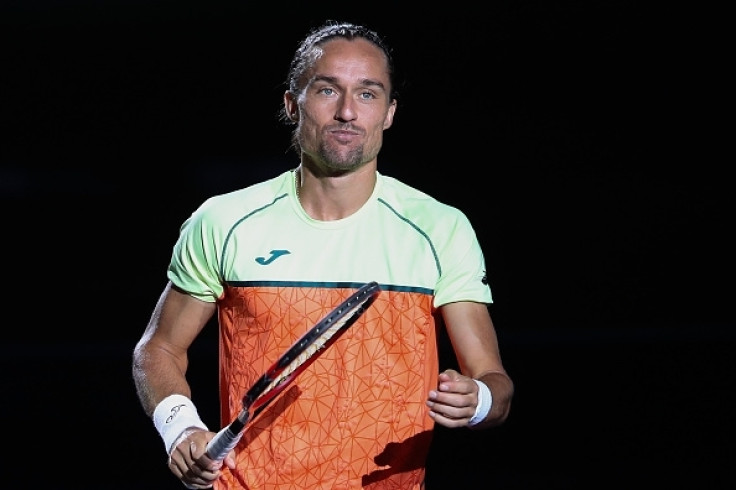 The 29-year-old claims Federer is the hardest player to face as he is deceptively fast on the court but that his natural technique makes everything look slower and easier than it really is.
"(Federer) plays very fast," the Ukrainian explained. "This is not visible on the cameras, everything looks very smooth and flat on TV, but in reality, everything happens much faster on the court.
"Because of how naturally his technique and movement are built, it seems that he does everything somehow easily and at ease. But on the court, this happens very quickly, you just do not have time for it, it takes time from you.
"I cannot understand how to accept his game, so playing against him is the hardest. If we have a game in training, I take sets from him, then I have zero chances at matches. I cannot accept him at all."
Dolgopolov then went on to touch upon Djokovic, who has beaten him in all five of their meetings, with the last occasion coming in the 2015 Cincinnati Open.
"Novak Djokovic is stable. He is not error-prone," Dolgopolov said. "Playing plus or minus one rhythm, it changes a little. Very well translates on the line, the majority of players play the game through a diagonal with some kind of translation, and Djokovic more often hits the line.
"It's hard, mostly tennis players are used to the fact that you're making a blow and slightly shifting in the side, because, as a rule, the game goes cross-country. On the line, the blow is usually transferred if they want to score the ball or win a point.
"But Novak, on the contrary, plays with lines. It's unusual, other trajectories are obtained. But basically, of course, this is stability and protection."