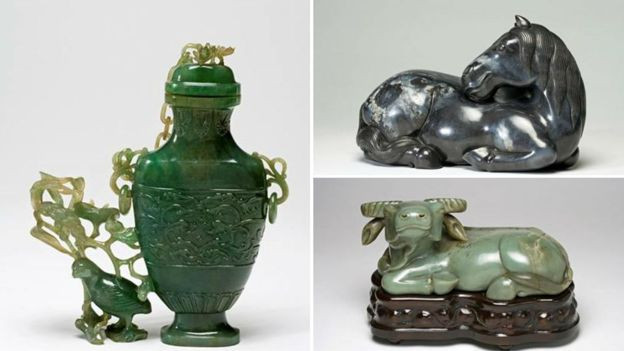 Items included Chinese figurines and rhino horn stolen from Cambridge, Durham, Norwich and East Sussex. The 14 men from an organised crime gang were convicted of conspiracy to burgle. They were found guilty by a jury after a two-month trial at Birmingham Crown Court.
Jurors heard that exhibits stolen in Durham and Cambridge were valued at about £17m but detectives believed they could have fetched up to £57m on the Chinese auction market. Lead investigator Det Supt Adrian Green, of Durham Police, said the thefts "dwarfed" the Hatton Garden bank vault raid in which items worth about £14m were stolen.
"If you think the Hatton Gardens break-in was big, this will blow that out of the water," he said in a BBC report.
The most daring of the gang's raids involved the theft of Chinese artefacts. A jade bowl dating from 1769 and a porcelain figurine - worth up to £2m - were stolen from the Durham museum after thieves smashed a hole in a wall On 5 April 2012.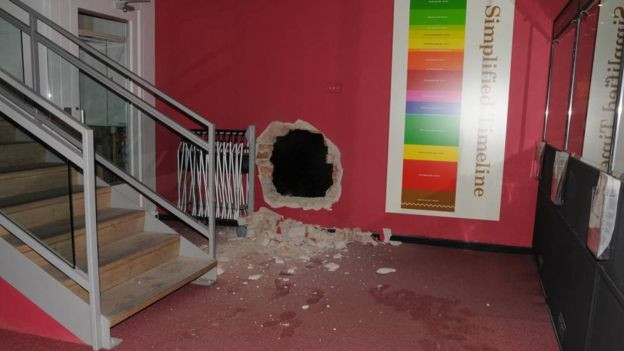 The thieves later "hid" the items in a field and then forgot where. They were recovered and returned to the museum. Six people were sentenced for the theft, which the judge described as "a complete farce".
In court, the theft was described as a "steal it, can't find it" failure. Prosecutor Robert Davies added: "It all came to nothing when they had not - pirate style - put a cross on a map."
In January 2012 a man hired by the gang attempted to steal a Ming dynasty sculpture from the Oriental Museum in Durham. The offender stuffed the artefact into a rucksack and ran off before being caught by staff.
A month later four men working for the conspirators attempted to steal a rhino horn from the Castle Museum in Norwich. It was described in court as a "fiasco" after the offenders dropped the rhino head because it was too heavy.
On 13 April 2012, 18 mostly jade artefacts were stolen in a raid at Cambridge University's Fitzwilliam Museum. The items are believed to be worth up to £15m, and described as being of "incalculable cultural significance". The items have never been recovered.
The men convicted were named as Richard "Kerry" O'Brien of Dale Farm, Oak Lane, Billericay, Essex, and John "Kerry" O'Brien Junior, Michael Hegarty and Daniel "Turkey" O'Brien, all from Smithy Fen, Cottenham, Cambridgeshire.