International Flip-Flop Day 2014: Fun Facts and History of Leisure Footwear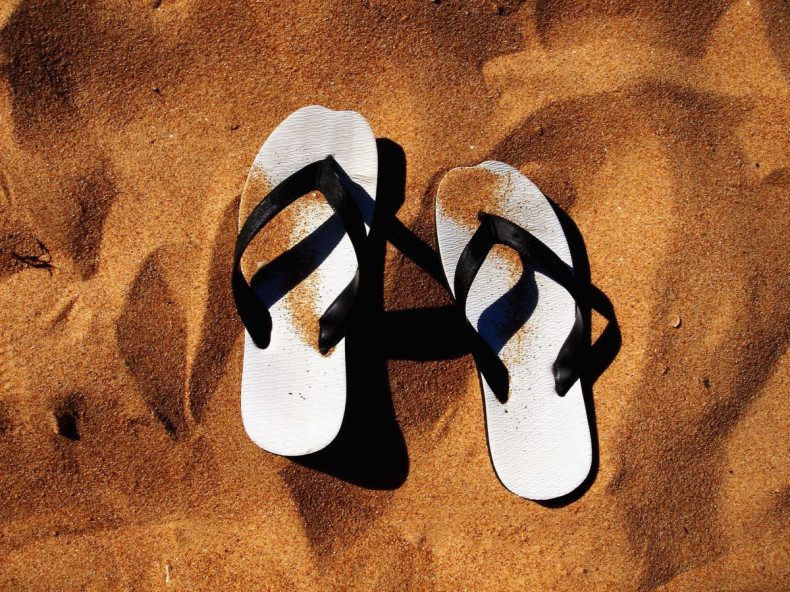 International Flip-Flop Day is celebrated worldwide on Friday, to raise money for various charities.
Every year on the third Friday in June, Tropical Smoothie Café, a US franchise, celebrates Flip Flop Day, to raise funds for their national charity partner, Camp Sunshine.
Organised in 2007 by Tropical Smoothie Café, the company makes a donation to the charity for every customer who wears flip-flops on the day. Camp Sunshine, next to Sebago Lake in Maine, US, was set up in 1984 for children and their families dealing with life-threatening illnesses, such as cancer, kidney diseases and lupus.
In 2012, $365,000 (£214,137) was raised by the company for the camp and since 2007, over $1.5 million (£880,018) has been collected.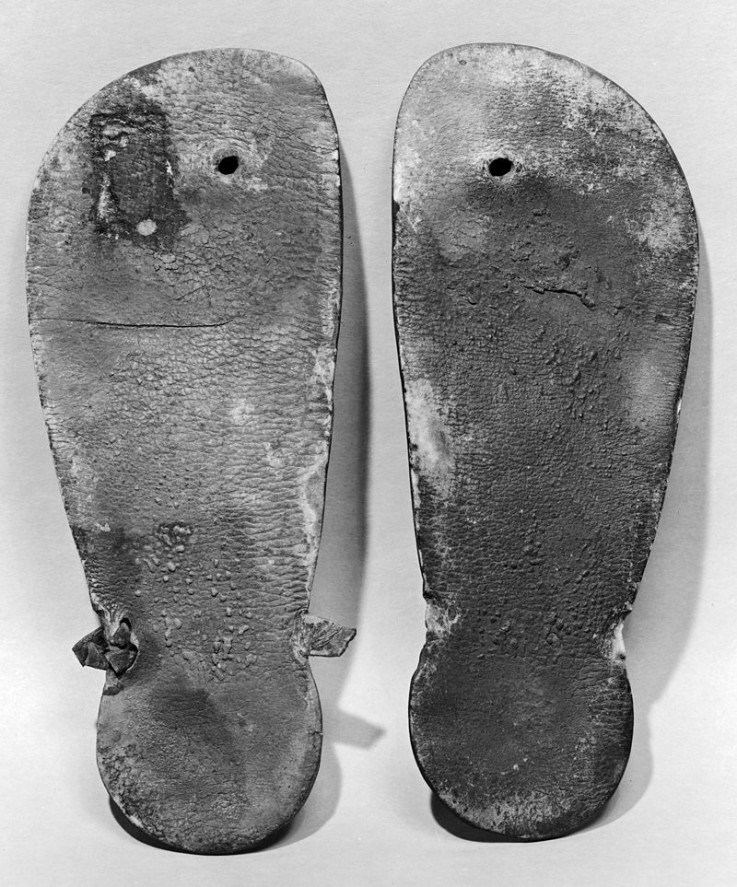 Pair of leather thong sandals from the New Kingdom of Egypt (ca. 1550–1307 BC)
Wiki Commons/Walters Art Museum
The day is also a global initiative to raise funds for Gandys flip-flops' registered charity, The Gandys Foundation, which drives their Orphans for Orphans mission.
Rob and Paul Forkan are co-founders of Gandys flip- flops, who after being orphaned by the 2004 Boxing Day Tsunami, wanted to turn the ultimate negative into a positive, to help fellow orphans in developing countries.
A short history of flip-flops
The emblems of summer, flip-flops have been worn for thousands of years. Pictures of the sandals in ancient Egyptian murals have dated their existence back to 4,000 BC. They even crop up in our daily use of language where the term 'flip-flopping' indicates an about-turn or complete change of opinion.
Modern flip-flops are primarily rubber, plastic or foam, but early versions were made from a wide variety of materials, including papyrus and palm leaves.
The Masai tribe from Kenya in Africa created flip-flops out of rawhide, while in India, they were made out of wood.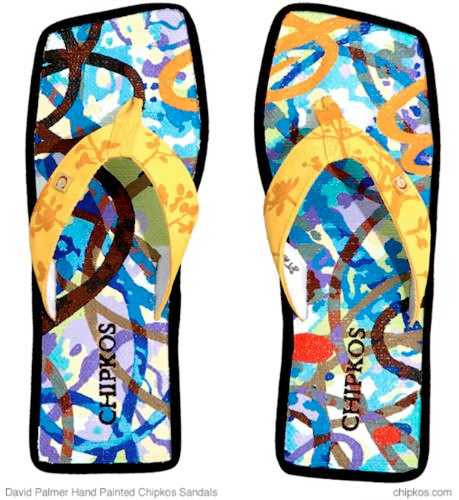 The world's most expensive flip flops
Chipkos.com
In China and Japan, rice straw was used and in South America, sisal plant leaves were used to make twine for the footwear.
The modern flip-flop gained popularity in the United States, as soldiers returning from World War II brought Japanese Zōri with them.
The trend caught on in the 1950s, during the postwar boom and after the hostilities of the Korean War.
Most expensive flip-flops
The world's most expensive flip-flops are made by Chipkos and cost an incredible $18,000.
The sandals are hand painted by a renowned Los Angeles contemporary artist, David Palmer who said his work is "inspired by nature, and language, and the invisible connections between things".
The flip-flops are adorned with a hand-made 18 carat solid gold Chipkos emblem and come in a mahogany wood and glass display case.