Christmas Island: Five injured as police retake control of rioting immigrant detention centre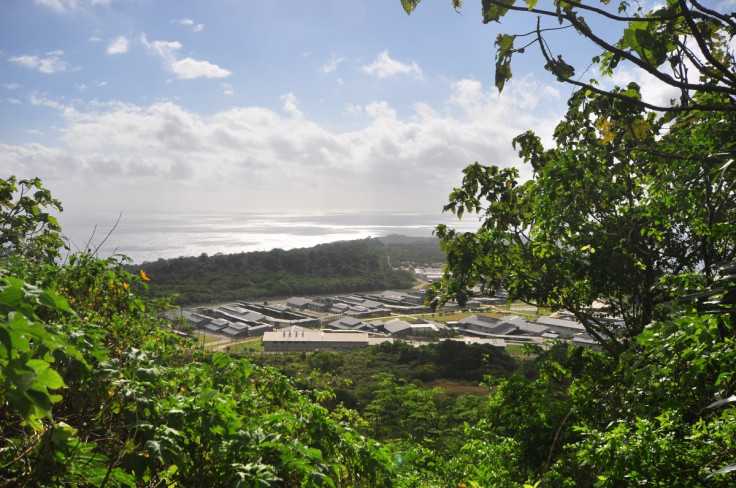 Australian security forces have regained control of an immigration detention centre that was taken over by inmates on 9 November. The riot was sparked by the death of a fellow detainee. Authorities said several people were injured as "some force" was used to restore order at the facility on Christmas Island.
Federal police fired teargas to disperse a core group of protesters that barricaded themselves inside an area of the compound and threatened to resist using weapons and improvised arms. Australian Immigration Minister Peter Dutton said five inmates suffered minor lacerations and other non-life-threatening wounds as a result of the confrontation.
Earlier a New Zealander held on the island told a local radio station that hard-line rioters were willing to "go to war" with police. "They've got petrol bombs, they've got machetes, they've got chainsaws, iron bars, they've got all sorts," Tuk Whakatutu told Radio New Zealand.
The swoop came after more than 24 hours of unrest caused extensive damage at the remote compound in the Indian Ocean, with violent protesters lighting fires, smashing windows and knocking down walls.
Australia's immigration department said the facility was now under the "full and effective" control of authorities and all inmates have been accounted for. "The majority of detainees co-operated with service providers in restoring good order and control to the centre," the department said in a statement.
Dutton said: "The centre remains calm, with detainees secured in undamaged areas of the centre. Food, fluid and medical support continues to be provided. A full survey of damage to the centre is yet to be completed, but some common areas appear to be severely damaged." Dutton estimated repairs could cost up to A$1m ($700,000, £460,000).
Violence broke out after an inmate who attempted to flee was found dead in circumstances that fellow detainees claimed were suspicious. The body of an Iranian Kurd named by refugee action groups as Fazel Chegeni was found at the bottom of a cliff on 8 November, a day after he escaped the detention centre. Australia's immigration department said the cause of the death were being investigated.
The Refugee Action Coalition (RAC) group said there was a widespread belief among inmates that guards were involved in the incident. The group added Chegeni had attempted suicide three times in the past and was suffering the effects of "long-term, arbitrary detention."
"He had told other detainees that he could no longer stand being in detention and just wanted 'to go outside'," RAC said.
Located closer to Indonesia than to Australian shores, the Christmas Island Immigration Detention Facility houses mainly individuals facing deportation from Australia after losing their visa, as well as asylum seekers.
Under tight immigration laws approved by Canberra in 2014, migrants handed a criminal sentence of at least one year in jail have their visa automatically cancelled. The regulation has resulted in a large number of people who were long-term residents of Australia, including some New Zealanders, being locked up in detention centres awaiting deportation or appeal.
© Copyright IBTimes 2023. All rights reserved.