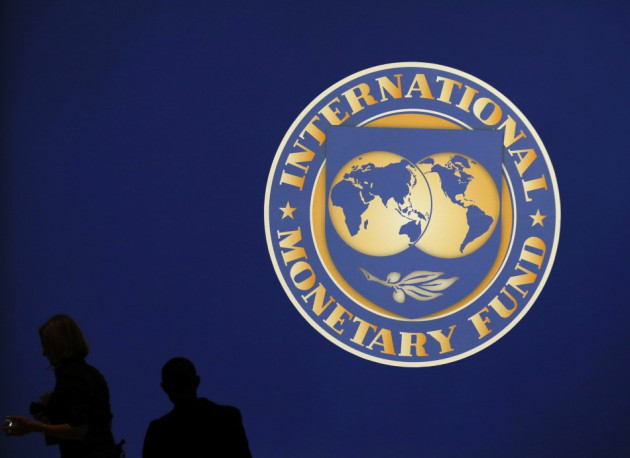 International Monetary Fund officials have arrived in Egypt to discuss the north African state's turbulent economy, talks that have the potential to end the delay to a much-needed multi-billion loan package from the Washington-based lender.
According to a statement issued by Egypt's financial ministry, the IMF was invited by the government to talk about technical aid and the country's VAT system.
"[The finance minister] praised the swift response from the fund's management by sending a high-level technical team as soon as the government requested it which points to a real desire from the fund to help Egypt through the current phase," said the statement.
However, the meeting comes at a time of strained relations between the two parties.
Only days before, Egypt's central bank governor Hisham Ramez was quoted as saying a senior IMF official had behaved in a "totally unacceptable way".
Ramez had been criticising the way in which Egypt was invited to the IMF's annual meeting in Washington.
Improving Relations?
Yet both sides appear to be making tentative steps to improve their relations.
This is the first IMF visit to Egypt since June 2013 when the lender came to talk about a loan of $4.8bn (£3bn, €3.5bn) to the country that was desperately needed, but had been long delayed.
The loan is widely seen as vital to persuade foreign investors and donors that the economy is on the right path.
The statement from Egypt's finance ministry did not mention the stalled loan would be a topic of discussion at this current meeting.
Wrangling and Turmoil
Egypt has been in turmoil since president Hosni Mubarak was overthrown in 2011.
The IMF had many fruitless discussions for months about the loan with Egypt's former Islamist President Mohamed Morsi until the army toppled him in a coup in July 2013.
Since then Egypt's interim army-backed government has managed to attract emergency backers in Kuwait, Saudi Arabia and the United Arab Emirates.
Collectively, these countries have promised more than $12bn in aid to help Egypt avert a fuel shortage and balance of payments crisis.
The Egyptian government said that they are in no hurry to receive help in the form of an IMF loan due to this.