"I feel I have destroyed my future when I dropped out of school," Mary Gangiva, 17, confessed to IBTimes UK during a sweltering afternoon in Manyenje village, southern Malawi. Mary, who is 7-months pregnant, is among thousands of girls currently out of school as their parents are no longer able to pay fees due to a severe drought that has undermined this year's harvest and income for thousands of households.
At least 2.8m people, of whom 1.5m are children, are facing a food shortage in Malawi where the majority of the population survive by cultivating maize, a staple food in the country. However, a severe drought has resulted in the loss of crops making this year's harvest - which typically takes place in March and April - almost impossible.
As a result, at least 14m people in Malawi and surrounding countries, where inhabitants rely mostly on agriculture for their subsistence, have been affected by the drought exacerbated by the El Nino phenomenon, caused by warm water in the Pacific Ocean.
Mary explained she enjoyed attending school but was now unable to pursue her education due to lack of funds and her unplanned pregnancy. She fears for her future. "My future has been destroyed, my advice to other girls is not to fall pregnant and keep going to school," she advised. "Yes we are facing hunger, but we should not destroy our future."
The father of the baby is not helping Mary, who said she wants to raise issues affecting girls in Malawi to international organisations.
"My worry is that the man who impregnated me is not helping me and what I want is to take the issue to other organisations that can assist me so they can come in and provide food for us," she said. "Because if my parents are failing to feed themselves, how are they going to assist me?"
Drought fuels child marriages and pregnancies
The food shortage has resulted in thousands of children, mainly girls, dropping out of school in Malawi. Children are usually sent on errands to earn money for food or stay at home to look after their siblings.
Girls who drop out of school often engage in transactional sex in exchange for food or end up getting married.
Juliana Lunguzi, MP for Dedza East in Malawi and chairperson of parliamentary committee on health, told IBTimes UK: "School dropout will increase and this will only recycle poverty at a household level. Girls will eventually get married and these are the early marriages that are causing all maternal complications such as fistulas. These issues have long-term psychological effects."
NGOs such as World Vision are running programmes assisting thousands of people in sectors comprising health and nutrition by, among other things, delivering maize and oil to thousands of families on behalf of the World Food Programme (WFP).
WPF extended its food deliverance programme to April and said Malawi needs $38m (£27m) to help those affected by food insecurity. The organisation also said the number of people facing hunger is expected to rise in the months ahead as food and cash stocks diminish.
Immaculate Bottoman, World Vision senior project manager for Malawi's Neno district , told IBTimes UK: "Education is affected because parents are not able to pay fees for their children. This will also increase child marriages and early pregnancies. Women and girls need to know that they are not alone, we are here to help them and they should not feel as their future is being destroyed."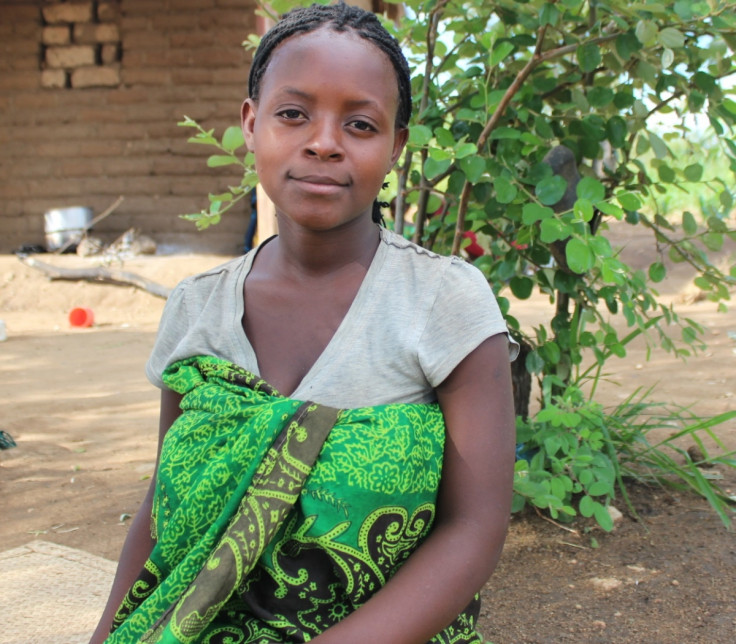 ---
IBTimes UK travelled to Malawi courtesy of World Vision UK. Click here for more information about the charity's work in Malawi.
---