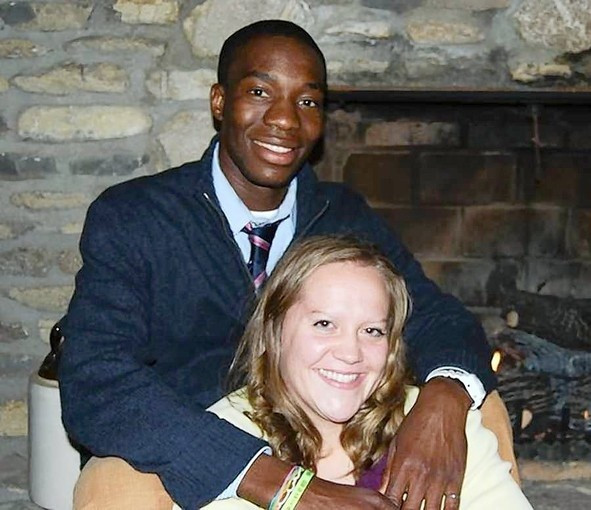 A pastor at a small Kentucky church that recently voted to exclude interracial couples has overturned the decision.
Stacy Stepp, pastor of the Gulnare Free Will Baptist Church in Pike County, declared the 9-6 vote by the church's members null and void after it was determined that new bylaws could not violate local, state, or national laws.
Stepp, who originally opposed the vote, said that around 30 people who attended church services on Sunday voted unanimously voted "to accept all people regardless of race, creed or colour into the fellowship of Christ."
The controversial vote came up at the small Kentucky church after one woman, Stella Harville, sang at the church with her Zimbabwean boyfriend, Ticha Chikuni, in June.
Melvin Thompson, the church's former pastor who called for the resolution to ban mixed-race couples, denies that he is racist and called the matter an "internal affair."
"I am not racist. I will tell you that. I am not prejudiced against any race of people, have never in my lifetime spoke evil about a race," said Thompson.
"That's what this is being portrayed as, but it is not."
Dean Harville, the father of Stella, said Thompson approached him after a service in August and told him his daughter and her boyfriend would not be welcome at the church any longer.
Very few members of the church stayed after the meeting to decide on the resolution and even fewer voted on the matter, according to Harville.
The members eventually voted a 9-6 majority saying interracial couples couldn't become members or be "used in worship services or other church functions," with funerals being the exception.
Stepp told the Associated Press that the resolution was overturned at Sandy Valley Conference of Free Will Baptists, where Gulnare Free Will Baptist Church is a member.
The National Association of Free Will Baptists said in its statement that the denomination has no official policy regarding interracial couples for its 2,400 churches worldwide "because it has not been an issue."
"We are not a group of racist people," Keith Burden of the national association told the Associated Press. "We have been labelled that obviously because of the actions of nine people."