Children should be stopped from using outside school playgrounds when London's toxic air reaches high pollution levels, a peer has suggested. Former Labour Party chair Baroness Jones believes that all schools should be fitted with air monitors that would measure pollution to help decide if they should allow children to play outside.
Baroness Jones of Whitchurch, who was the House of Lords spokesperson for the London 2012 Olympics, said the measures are vital to make sure children's health is protected as poor lung development can lead to a range of issues in later life.
A study published in September this year by the World Health Organization (WHO) estimated that air pollution kills more than 16,000 Britons every year. It was estimated by the organisation that 92% of the world's population breathe poor-quality air every day.
Baroness Jones said on 3 January, according to The Sun: "If a reading is high the obvious thing is to introduce some controls in terms of parking near the school and for people dropping children off. If there are days when there are extra-high levels of air quality they could keep the children indoors.
"It would also help to raise awareness of the health threat to their children and the need for urgent government action to address this public health crisis."
In July London mayor, Sadiq Khan, announced tighter measures to bring air pollution levels in the city under control, launching a public consultation to coincide with the 60th anniversary of the Clean Air Act.
Khan said as he launched the consultation, which closed last month, that cleaning up London's toxic air has become a matter of "life and death", given that roughly 10,000 early deaths are reported every year in the capital due to exposure to air pollution.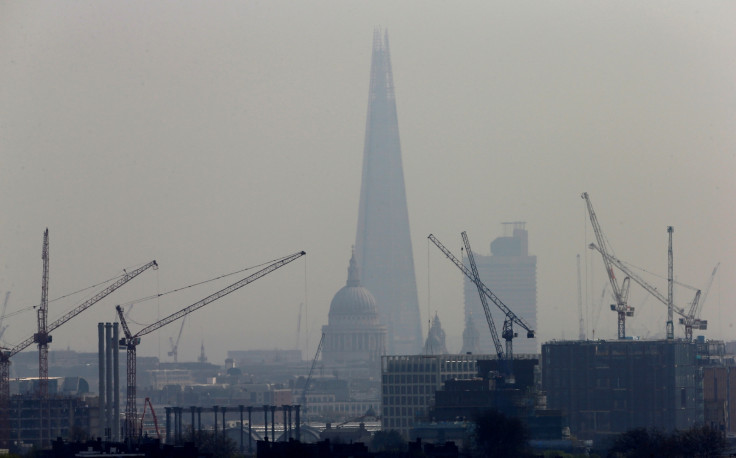 Environment minister Lord Gardiner told the Evening Standard that the government will not be making air quality monitors compulsory in schools, instead trusting local authorities to continue to decide how best to measure pollution in their area.
He said: "Their local knowledge and interaction with the communities that they serve mean that they know the issues on the ground in detail and the solutions that are best suited to local circumstances."
Following a High Court judgment that the Government's air-quality plan was illegal, a revised one for London will be set out this year.