Inventor of the Heimlich manoeuvre dies aged 96
Dr Heimlich is credited with developing the life-saving technique to prevent choking.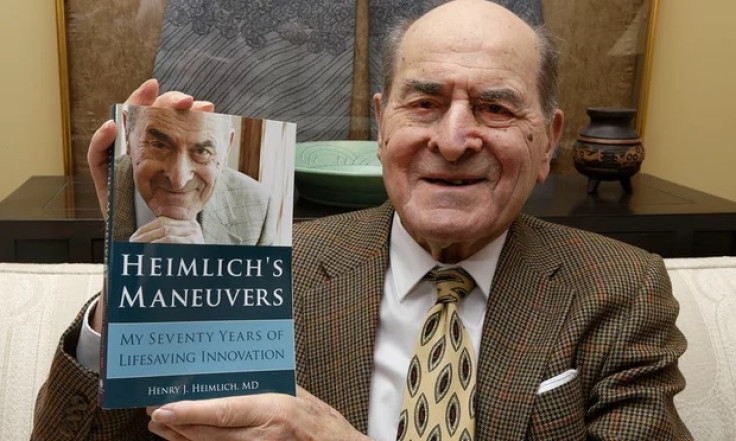 The surgeon responsible for inventing the Heimlich manoeuvre and credited with saving the lives of an estimated 100,000 people has died aged 96.
Dr Henry Heimlich came up with the manoeuvre in 1974, to prevent people from choking, and used the method himself on two people during his lifetime.
The Heimlich manoeuvre (also called the Heimlich maneuver) is a first aid procedure used to treat upper airway obstructions (or choking) by foreign objects. It involves abdominal thrusts and can be performed on a patient who is either standing or lying down.
Dr Heimlich, who was working at the Jewish Hospital in Cincinnati at the time he developed the technique, is thought to have saved thousands of lives – more recently putting the procedure into practice when he used it on a woman who began choking at his care home, Deupree House in Cincinnati.
He told The Cincinnati Enquirer in May that the experience had made him realise how wonderful it had been "to be able to save all those lives."
"What makes the Heimlich Maneuver particularly special is this: it is accessible to everyone," Dr Heimlich explained. "Because of its simplicity, and the fact that it works when performed correctly, just about anyone can save a life."
Dr Heimlich's son Phil told the Associated Press his father had suffered a heart attack earlier in the week and died on Saturday (17 December).
"My father was a great man who saved many lives," Heimlich told NBC News. "He will be missed not only by his family but by all of humanity."
© Copyright IBTimes 2023. All rights reserved.