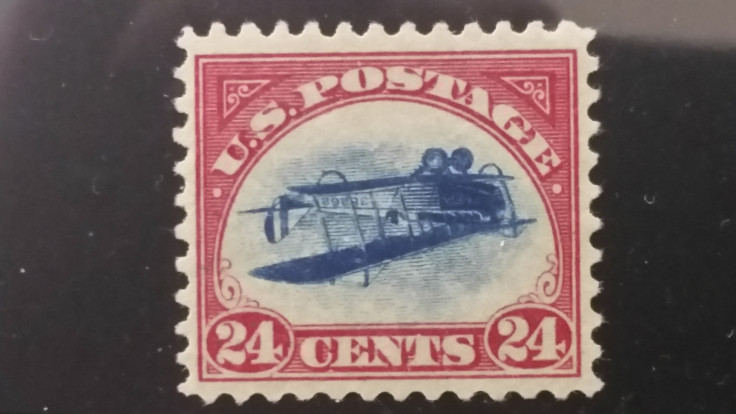 A unique American "Inverted Jenny" stamp that had been stolen has returned home after six decades. It has been handed over to its owner, the Pennsylvania research library, on Thursday (2 June) at the World Stamp Show in Manhattan.
"This is a great day for stamp collecting," Don Sundman, a dealer who helped advance the stamp's handover to its rightful owner, told Reuters.
The 1918 stamp was one of four stolen in 1955 from a display case at a stamp collecting convention in Virginia. Earlier the stamps were owned by New York-based art patron Ethel McCoy who had bequeathed it to the Bellefonte, Pennsylvania research library.
In 1970s and 1980s, two of the four stolen stamps were recovered by the library and one of them was recently sold at an auction for about $1.18m (£0.82m, €1.06m). One of the four continues to be missing.
The stamp is part of a series that displays a Curtiss JN-4 biplane, also called the "Jenny," printed upside down. The library has estimated the value of the recovered stamp to be about $200,000 only because of its poor condition.
The stamp was handed over by Irishman Keelin O'Neill, to the library. O'Neill inherited the stamp from his grandfather and said he had "no idea" about the stamp's history and its significance.
"It was scary more than anything. When I found out, I was contacted by the FBI, so I didn't know what was the story, what is the stamp, or why I was being contacted. So it was nerve-wracking, but it certainly got easier from there," he added.
According to the library administrator, Scott English, it remains a mystery as to how the "Jenny" found its way to Ireland.
"The bigger mystery is there is still one more stamp out there," he said, appealing for information.